Advertisement

July 15, 2021
---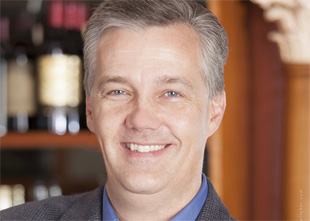 4 Solutions for Restaurant Reopening
Good news: restaurants across the country are fully reopening after the pandemic. Bad news: some of the challenges they faced during the pandemic are lingering. That's where consultants like Mark Moeller are stepping in. Here are some of the various issues restaurateurs face, and ways that design and technology advancements may provide solutions to those challenges.
Advertisement
The Griddle That Will Enhance College and University Foodservice
The EVO EVent Ventless Griddle series is designed for front-of-house cooking, especially successful on college campuses looking to enhance made-to-order foodservice concepts. EVO EVent units provide ventless cooking capabilities that don't require the added expenses of ventilation and HVAC systems.
Microrestaurants Debut at Ball State
Eight microrestaurants greet customers at Ball State University's North Dining complex. This marketplace-style dining venue primarily serves 2,000 residents living in four large residence halls near the dining facility.
Open Kitchen Design: Function Meets Art
This past year has seen tremendous change in the foodservice industry. One thing that remains the same, however, is a continuing desire among both operators and consumers for open kitchens.
The Condiment Conundrum
Condiments typically support a variety of uses, and trending flavors tend to stick around for a while. Here's what's trending now.
Bosscat Kitchen & Libations
Transforming a 105-year-old building in historic Old Towne Orange, Calif., into the newest unit of Bosscat Kitchen & Libations was not without unique challenges. Given its age and iconic status in the community, the space came with some emotional and historical hurdles for Bosscat Co-Founders John Reed and Leslie Nguyen and their design and construction teams to clear.
Click here to subscribe to more e-newsletters!
You received this e-mail as a subscriber to Foodservice Equipment & Supplies or one of its e-newsletters.

Please direct advertising questions to:


This email address is being protected from spambots. You need JavaScript enabled to view it.

, Vice President.

Please direct editorial questions to:


This email address is being protected from spambots. You need JavaScript enabled to view it.

, Editorial Director.

Subscription Support:
630-739-0900 (ext. 53) or e-mail

This email address is being protected from spambots. You need JavaScript enabled to view it.