Advertisement
December 14, 2022
---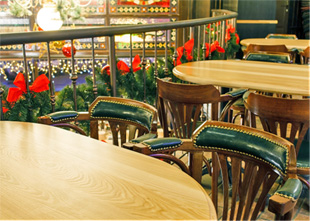 This Week in Foodservice
Consumers plan to let restaurants do at least some of the cooking this holiday season. Unattended retail is popping up in all sorts of places. Plus, a fitting homage for Colonel Sanders in Kentucky.
Rep Roundup
CLV Marketing and Premier Foodservice Group add to their teams, while Everidge and Premier Metal and Glass update their rep networks.
Operator Updates
Roy Rogers and IHOP add to their teams, while Richard Stockinger has stepped down from his post as CEO of Fiesta Restaurant Group to "pursue other interests."
Thermodyne Adds to its Team
Thermodyne Foodservice Products hired Debra Barnes to serve as a customer service representative.
Subscribe to more e-newsletters!
You received this e-mail as a subscriber to Foodservice Equipment & Supplies or one of its e-newsletters.

View past editions of Flash News in our online archive.

Please direct advertising questions to:


This email address is being protected from spambots. You need JavaScript enabled to view it.

, Publisher.

Please direct editorial questions to:


This email address is being protected from spambots. You need JavaScript enabled to view it.

, Editorial Director.

Subscription Support:
630-739-0900 (ext. 53) or e-mail

This email address is being protected from spambots. You need JavaScript enabled to view it.