Advertisement
September 14, 2022
---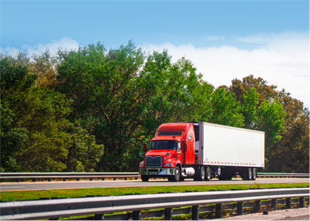 This Week in Foodservice
A lot of people believe that the three major broadline foodservice distributors provide a quick look at what is happening in the field. If this is an accurate assessment, the market is doing well based on the big three's most recent financial quarters: this story and more This Week in Foodservice.
50 Years of Foodservice
Sometimes when someone gets a job, they don't realize they are actually getting a career. Such is the case with John Spicer, CEO of Crest Foodservice Equipment, a Virginia-based foodservice equipment and supplies dealer.
Bar Louie Appoints Wright to CEO Role
Brian Wright was named CEO of Bar Louie, a Dallas, Texas-based full-service chain with 70 units.
Marcone to Distribute Commercially
The North American distributor of home appliance, HVAC and plumbing repair parts and equipment has added commercial kitchen equipment parts to its portfolio. To lead Marcone's efforts in this area, the company tapped two foodservice equipment industry veterans.
Middleby Updates Leadership
John Perruccio was named to the newly created role of Middleby Group president, strategic channel development. David Abi succeeds Perruccio as president of Southbend.
Creative Vegetarian Fare
Whether for health, sustainability or ethical reasons, the numbers reveal more Americans are shifting to a meatless diet.
Subscribe to more e-newsletters!
You received this e-mail as a subscriber to Foodservice Equipment & Supplies or one of its e-newsletters.

View past editions of Flash News in our online archive.

Please direct advertising questions to:


This email address is being protected from spambots. You need JavaScript enabled to view it.

, Publisher.

Please direct editorial questions to:


This email address is being protected from spambots. You need JavaScript enabled to view it.

, Editorial Director.

Subscription Support:
630-739-0900 (ext. 53) or e-mail

This email address is being protected from spambots. You need JavaScript enabled to view it.