Advertisement
June 8, 2022
---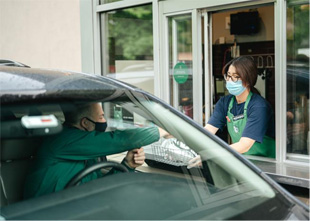 This Week in Foodservice
Starbucks updates its leadership plans. A pizza restaurant adds a robot. So long Howard Johnson restaurants. These stories and more This Week in Foodservice.
Sasso Joins the Inspire Team
Multiconcept operator Inspire Brands tapped Daniel Sasso to serve as director of equipment innovation and automation, a part of the Inspire Equipment Innovation Team.
Back on The Saddle
After a busy spring filled with travel, foodservice consultant Juan Martinez shares tales of his travels while attending the FCSI-The Americas conference in Montreal, the National Restaurant Association Show in Chicago, plus his gastronomy experiences while visiting in Peru.
DIG Names Kim COO
Tracy Kim was named chief operating officer for DIG, a vegetable-centric, multi-format restaurant group.
Middleby Promotes Bialas
Gwen Bialas was promoted to president of foodservice equipment lines Carter-Hoffmann, Doyon and Nu-Vu, all of which are part of the Middleby Corp.
BradyIFS Acquires Camden Bag and Paper
BradyIFS has acquired Camden Bag and Paper Company, a distributor of foodservice and janitorial and sanitation products.
Consultants Weigh In
A collection of foodservice designers and consultants share their thoughts and perspectives on a variety of topics the industry faces.
Subscribe to more e-newsletters!
You received this e-mail as a subscriber to Foodservice Equipment & Supplies or one of its e-newsletters.

View past editions of Flash News in our online archive.

Please direct advertising questions to:


This email address is being protected from spambots. You need JavaScript enabled to view it.

, Vice President.

Please direct editorial questions to:


This email address is being protected from spambots. You need JavaScript enabled to view it.

, Editorial Director.

Subscription Support:
630-739-0900 (ext. 53) or e-mail

This email address is being protected from spambots. You need JavaScript enabled to view it.