Advertisement

March 4, 2020
---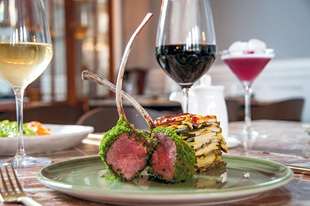 2020 Performance in Tabletop Awards
FE&S proudly presents the winner of its 2020 Performance in Tabletop Awards, which recognize excellence in the strategic and functional application of tabletop design in four categories.
This Week in Foodservice
A new research report says most QSR chains' foot traffic took a hit in the fourth quarter of last year. Wendy's breakfast introduction was met with a promotion from McDonald's. Aramark has a new brand for high schools. These stories and more This Week in Foodservice.
18 Products Earn KI Awards
The National Restaurant Association Show named 18 products from 16 companies as the recipients of its 2020 Kitchen Innovations Awards.
FS Funds Purchases Parasole
Private equity firm FS Funds will purchase Parasole Restaurant Holdings, an Edina, Minn.-based owner and operator of 14 full-service restaurants. Terms of the deal were not disclosed.
Middleby Buys Deutsche Beverage Technology
The Middleby Corporation has added to its burgeoning beverage portfolio with the acquisition of Deutsche Beverage Technology, a maker of beverage brewing and processing systems.
You received this e-mail as a subscriber to Foodservice Equipment & Supplies or one of its e-newsletters.

View past editions of Flash News in our online archive.

Please direct advertising questions to:


This email address is being protected from spambots. You need JavaScript enabled to view it.

, Publisher.

Please direct editorial questions to:


This email address is being protected from spambots. You need JavaScript enabled to view it.

, Editorial Director.

Subscription Support:
630-739-0900 (ext. 53) or e-mail

This email address is being protected from spambots. You need JavaScript enabled to view it.