June 14, 2022
---
We at FE&S magazine strive to deliver you the most authentic and original foodservice E&S insight that's out there. Thus, we collaborate with leading suppliers to provide you with the latest trends, innovations and solutions for your operational challenges.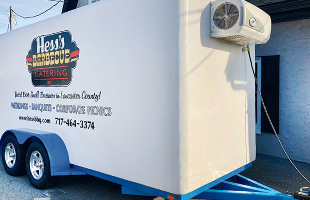 Mobile Solution Enables Cool Catering Expansion
Looking for ways to expand their large-scale catering business, Hess's Barbecue found their solution in mobile refrigerated freezer trailers that operate on a standard 110 volt, 15 amp outlet. Read how they did it.
Convenience Store Improves Quality and Safety
Rutter's, a 24/7 convenience store chain on the east coast, serves just about everything you can imagine – from sandwiches to burgers, soups and salads to drinks and desserts. Their equipment needs the durability to withstand the constant operation, so Rutter's relies on a variety of Vollrath equipment to help them get the job done.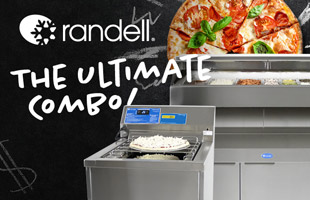 The Ultimate Equipment Duo for Pizza Restaurants
Randell's Cheeser Station™ and Dual Tier Raised Rail Prep Table can work together to help alleviate the strains of high ingredient prices and labor shortages. Get 100% cheese utilization, 30 pounds of cheese storage and the space for up to 25 1/3 size pans with this dynamic duo.
Training New Employees on Food Prep Equipment
Training employees, especially new ones, on proper use of food prep equipment can go far in improving efficiencies and quality. And this equipment often offers a quick return on investment (ROI) by reducing labor costs.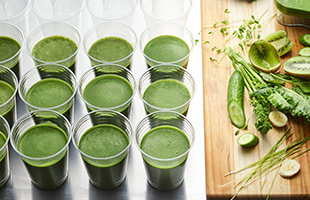 Consistency Has Never Been So Challenging
Perfect beverage consistency is a goal for every restaurant chain because it keeps customers coming back. To solve these problems, Vitamix Commercial designed a machine with 34 optimized programs, enabling the machine to automatically perform most beverage blending tasks.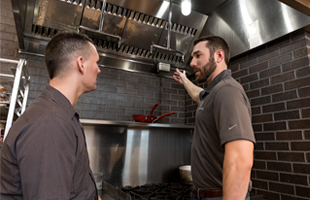 How to Safeguard Your Equipment After Installation
Learn how the Accurex® Aftermarket Certification Program ensures kitchen ventilation equipment operates at peak performance after installation. This program provides on-site equipment inspections through a nationwide network of qualified technicians, certifying proper install and commissioning per manufacturer requirements.
Giorik Combi Ovens – A Smarter Way to Work
At Giorik, our main goal has always been to find innovative solutions to help customers with their cooking and kitchen organization processes. Every product we develop is designed to meet the real needs of our customers, from the owner of a small cafe who needs meals prepared in a small area, to the chef of a busy kitchen who needs features to produce hundreds of meals per hour and finally to the manager of a supermarket chain who needs equipment that cooks large quantities of food in an efficient and effective way.
Subscribe to more of our e-newsletters!
You received this e-mail as a subscriber to Foodservice Equipment & Supplies or one of its e-newsletters.

View past editions of Equipment Insights in our online archive.

Please direct advertising questions to:


This email address is being protected from spambots. You need JavaScript enabled to view it.

, Vice President.

Subscription Support:
630-739-0900 (ext. 53) or e-mail

This email address is being protected from spambots. You need JavaScript enabled to view it.