Page 3 of 6
On-Site
Photos by Brenda Frezeman
Why It Won
A tabletop setup like this one is pretty rare in a public garden setting. It's so elegant and pristine. The tabletop highlights the food so well. The colors of the greenhouse stand out on the white plates. There's a nice assortment of items for the culinary team to work with, and they all come together nicely.
Specifying Team
Longwood Gardens Advisory Committee; Matthew Anderson, executive sous chef, Restaurant Associates; Alan Bennett, DSR, Singer Equipment Co.; Mario Bradshaw, restaurant manager, Restaurant Associates; Will Brown, executive chef, Restaurant Associates; Alex Neaton, chef de cuisine, Restaurant Associates; Ken Warner, general manager, Restaurant Associates; and Leon Worrell, manufacturer's representative, Mid-Atlantic Hospitality
China: Steelite
Flatware: Steelite
Glassware: Libbey
Accessories: Steelite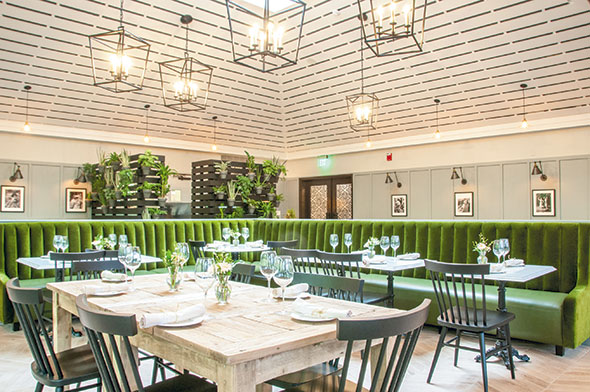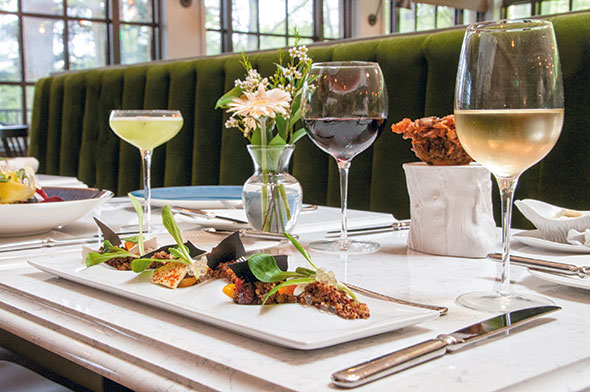 ---
Photos courtesy of Kelsie Harcup Photography
Why It Won
This tabletop does a nice job of providing a restaurant-quality experience to the residents in this senior living community. The installation really transports the guests off property, yet the fact that some of the glassware is weighted on the bottom is a nice feature that embraces the realities of this community. The use of different types of containers, colors and textures is so on trend. This is fresh and lively.
Specifying Team
Heather Battey, executive director, Amavida Senior Living; Josh Cook, food & beverage director, Amavida Senior Living; Randy Hignight, co-founder, Table Top Dogz; and Larry Lease, DSR, Edward Don & Company
China: Steelite
Flatware: Steelite
Glassware: Steelite
Accessories: Steelite, IMCO, Tablecraft and Hollowick