Just about every operator segment had to abruptly change direction due to the pandemic. Take for example, college foodservice.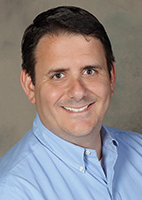 Leading up to the pandemic, these operators faced the challenge of not only feeding students, faculty and staff but also with creating a sense of campus community. To that end, just about any college foodservice operation built in the last 10 years or so included design elements that aimed to bring people to live and learn together. But the need to social distance really hamstrung most community-building efforts.
This forced college foodservice operators to close dining rooms, streamline menus to emphasize foods that travel well and maximize limited labor pools, add more app-based ordering, embrace delivery, etc.
To their credit, college and university foodservice operators rose to the challenge. Now college and university foodservice operators have their sights set on the 2021-2022 academic year. Because so many campuses anticipate being back to 100%, there's a welcome, almost unprecedented, sense of anticipation and excitement for this coming school year.
Many colleges and universities around the country will require students returning to campus to be fully vaccinated against COVID-19, which should allow foodservice operators to resume their roles of not only nourishing the body but sowing the seeds of community in some form. Exactly how that plays out will vary from campus to campus. Adding further intrigue, the dining restrictions in place last school year meant the freshmen on campus never really had a chance to experience how many of these facilities are supposed to function. As a result, many college and university foodservice operators are bracing themselves for the equivalent of having two freshmen classes on campus and coursing through facilities.
One thing that won't change is college and university foodservice's commitment to sustainability and environmentally friendly practices. From responsibly sourcing ingredients to recycling and composting to reusable containers to sourcing energy-efficient equipment, today's college foodservice consumer holds these operators to the highest standards, and they expect transparency.
And that transparency extends not only to the sourcing of ingredients but also to their preparation. That's why such foodservice features such as open kitchens will remain relevant not only in college foodservice operations but across the board. The big challenge for open moving forward, though, is providing customers with a close look at the action without compromising safety of staff and guests.
Such is the case at North Dining on the campus of Ball State University. Much of the production at this facility takes place at the eight microrestaurants, all of which are visible to customers. This approach allows the culinary team at Ball State to provide students and the surrounding community with a variety of food options in the most effective and efficient manner possible.
Indeed, college and university foodservice will continue to lead by example in exploring new formats, adopting new technologies and embracing environmentally friendly practices in a rapidly approaching post-pandemic world.