There can only be one DSR of the Year — a title awarded to Scott Hall. However, all the DSRs of the Month in 2022 share some of the same traits: career success, a love of the job, and a commitment to their customers that sets them apart.
Here, our annual celebration of the best dealer sales professionals as we check back in on the class of 2022 DSRs of the Month and learn fresh insights on their success.
Lenny DouglasLenny Douglas has parlayed hard work and sharp instincts into a successful career. He became a national account sales rep in Tacoma, Wash.-based Bargreen Ellingson's Denver office in late 2018. Douglas immediately set about building a new account base, targeting fast-casual and quick-service restaurant chains. Among them, Crumbl Cookies, a fledgling chain at the time that had just opened a unit in his neighborhood. Recognizing a strong concept with growth potential, he found the right contact and soon secured a two-store pilot agreement. His instincts were spot-on: Utah-based Crumbl has been, in Douglas' words, a "rocketship" and is now his only account.
In 2019, Douglas opened 50 stores for the chain. Last year, with post-pandemic development back underway, he handled 265 openings, almost all managed virtually. "They built a model that can be developed very quickly. I only had to go to a few openings to understand what they needed," he says. "The cool thing is, we're the experts on factory, supply chain, reps, distribution model, etc. We can steer them into areas that make sense for them to develop new stores and adapt to specific areas."
To accommodate more efficient distribution for the fast-growing chain, Douglas facilitated the opening of a dedicated 35,000-square-foot warehouse in Denver. And doing so helped franchisees avoid additional costs after a design change called for warming cabinets that open to the left and to the right. Sourcing field-reverse hinges from China, he and a rep worked with the factory to make the change. "Now, instead of having to have two boxes, franchisees can get a single, factory-direct box with a door that swings in either direction. They don't have to worry about it."
---
Jake LandersJake Landers transitioned from an early career in chain operations to a new career path at TriMark South in 2010. He advanced to become director of national accounts four years ago and now leads a team that services a diverse and growing client base.
Achieving success in sales, Landers believes, centers on earning and keeping customers' trust and loyalty. When problems inevitably arise, he says communication — actually, overcommunication — is critical while working quickly to get them corrected. And when problems such as recent supply chain challenges arise, being upfront about lead times is key, as is coming to the table with well-researched alternatives. "If you go to customers with the problem and a potential solution, they're willing to work with you," he says. "Our job is to offer solutions."
For Landers, day-to-day interactions with customers, helping them grow their businesses, and establishing long-term relationships keep him engaged and excited about his work. Developing a highly motivated team committed to building the business does so, as well. He notes, "Working with people and helping them grow, whether customers or team members, is really the best."
---
Scott HallPrior to crossing the aisle to become a dealer sales rep back in 2016, Scott Hall spent 20 years working in a variety of foodservice kitchens. The former chef and restaurateur, now East Coast national accounts regional manager at Tampa, Fla.-based Innovative Foodservice Group, parlays that operational experience into an informed and empathetic approach to sales and customer service. He understands the challenges and he's eager to help.
With a customer base that today includes chains, contract feeders and a few healthcare operations, Hall embraced the challenge of building a territory, cold calling on his network of chef colleagues and keeping his finger on the pulse of new business development. "I'm never afraid to walk up to a general contractor at a project site to find out what's coming," Hall says. "And I get a list of all new businesses that have applied for licenses from the Central Florida Hotel & Lodging Association every two weeks, which I now share with my guys to start making calls."
As aggressive as Hall is about finding new business, he's equally committed to serving existing customers with the type of honesty and transparency he appreciated as a chef. That's especially true around pricing and lead times, but also when helping clients match equipment needs and new technologies to application — occasionally steering someone away from an expensive piece they think they want to a less costly, more practical solution he knows meets their needs. "Being a chef gives me an advantage," Hall says. "It provides a comfort level. They know I'm not just the daily salesperson."
* Scott Hall was named the 2023 FE&S DSR of the Year. His full story appears on page 18.
---
Kevin Morgan Over the past five years, despite the pandemic, Kevin Morgan has grown sales by more than $1.5 million in what he describes as a lightly populated, heavily wooded market in Bow, N.H. With Kittredge Equipment Company since 2010 (acquired by Singer Equipment in 2022), he has now established himself as a sales and design-build specialist with a keen interest in studying and introducing operations-enhancing solutions to his customers.
"A lot of restaurant kitchens are still set up and operated 1940s style," Morgan says. "I really enjoy talking through different ways of doing the same things, only better."
To stay up to date, Morgan keeps a close eye on what chain restaurants are doing and tries to help his own accounts adopt similar efficiency-boosting solutions, from combi and conveyor ovens to sous vide and state-of-the-art dish machines. Early in his career, he leaned heavily on his own research, but today relies on and values strong rep relationships. He takes every opportunity he can to learn from manufacturers to ensure he's presenting the best information and options to customers. "I love spending time with smart service guys, reps and engineers who understand why things work a certain way and how their equipment is evolving," Morgan says. "I'm the guy at shows like NAFEM, digging deep into the machines with them to learn all I can."
Now as part of the Singer organization, Morgan says he is energized and excited about the future, anticipating significant growth and development ahead.
---
Greg Blasgen After graduating from Illinois State University, Greg Blasgen jumped straight into sales, signing on for a training program at Woodridge, Ill.-based Edward Don & Company. He quickly found a home there. Today, some 20 years later, Blasgen serves as a business development specialist at Edward Don handling opening installments of tabletop and smallwares and resupply needs for clients that span local and regional multiunit and multiconcept operations, national accounts, theme parks, hotels and more.
Blasgen's sales process, he says, starts with understanding customer needs and how they intend to use specific items in order to provide the best options and value. Working for the past several years in a unique partnership with fellow rep Joe Palumbo, the duo's sales grew by more than $4 million from 2019 to 2022. Blasgen credits the surge to ongoing success in servicing takeout and delivery programs, as well as to several large facility openings that stayed on schedule through the pandemic.
And, Blasgen says, both he and Palumbo are self-described "street rats" — happiest when out with customers, finding opportunities to solve problems and add value. "I believe you've got to be in the kitchen sometimes," Blasgen notes. "One client last week made a comment about dishes not drying properly. That's an opportunity to help. When I go to openings and help a customer unload, that cements a relationship. There's a different attitude when you start unboxing with them and helping out. I like connecting with customers in that way."
---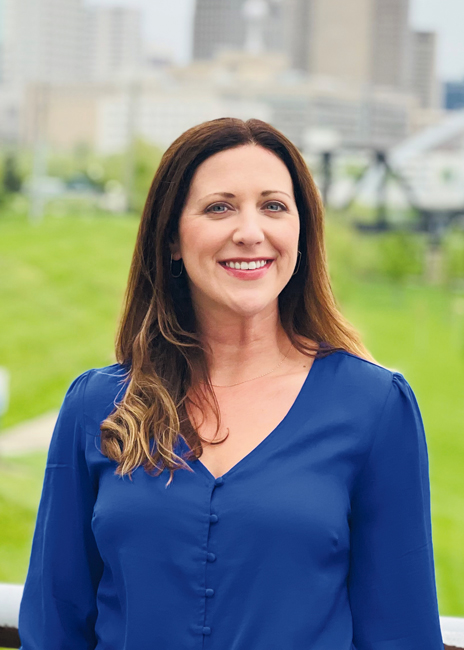 Kate GushingEmbracing new opportunities has helped Kate Gusching forge a strong career path at Columbus, Ohio-based The Wasserstrom Company. Starting in customer service in 2007, she later became a sales assistant supporting national account reps and a few years later took on an outside sales role. Working with a national hotel chain account, Gusching followed that account to an expansion market in Los Angeles, where she worked for seven years before returning to Columbus in 2019.
Today, as a regional account manager for Wasserstrom in Ohio, Gusching assists an array of regional chains and independent operators. And while she handles both back-of-house and front-of-house needs — her sales are split almost equally between the two areas — tabletop has become a specialty. Gusching particularly enjoys the category for its capacity to help operators differentiate their experiences. Sticking with trends is a good idea, but so is having a pop of something unique to help the tabletop stand out, she says, describing her approach to counseling clients. "Your restaurant is a reflection of who you are. And, really, who wants to be like everyone else?"
As Gusching continues to develop her career in sales, she says she stays focused on networking and keeping a sharp eye out for new business opportunities in her market. She's highly self-motivated and committed to transparent communication with customers, particularly when faced with supply chain challenges. "Building a good relationship where my customers trust me and rely on me is the biggest part of the job," she says.
---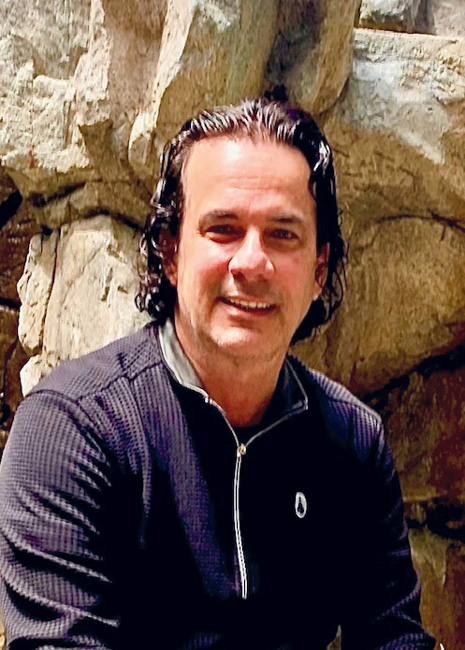 Mike BradyWith a resume that includes nearly 30 years on the operator side and 5 years with a national equipment and supplies dealership before joining Southern California Restaurant Design Group, Mike Brady has a pretty good sense of what clients want: The right product at the best price, presented with honesty and transparency. "As an operator, that's all I ever wanted," says Brady, who joined SCRDG in 2019. "I'm very transparent with customers, whether it has to do with pricing, lead times or supply chain issues."
Overseeing an account base comprised of established and emerging regional and national chains, Brady manages sales and, for some clients, custom fabrication and design-build projects. His primary motivation with accounts, he says, is building long-term relationships in which he is considered a valuable and reliable partner. He works to help manage supply chain issues, advising clients on upcoming price increases, and facilitating forward buying and storage to help avoid cost increases and ensure the right products are on hand when needed.
"I don't look at myself as a salesperson," Brady says. "Many of the clients in the chain division that I run came from past relationships — I used to work with them in one concept and they moved to another. If people trust you, if you're honest with them and, most of all, if you deliver what you say you're going to deliver, they stay with you."
---
Adam SheppardFollowing in his father's footsteps, Adam Shepard has forged a 30-year career in foodservice equipment. Serving as C&T Design's branch partner in the dynamic and challenging Miami market, Shepard maintains a diverse base of hospitality-focused clients in the United States, Central America and the Caribbean.
Often working with owners' representatives, architects and developers, and managing multiple projects at once, Shepard strives to add value, provide transparency and project a sense of calm professionalism. Virtual business communications are vital to his ability to do so, as are his C&T colleagues and vendor partners, the latter of whom he considers an extension of his team. That combination of resources also makes it possible for Shepard to spend a significant share of his time in the field engaging with clients, solving problems and developing new business. "The complexities of my work cannot be accomplished without the support of my team. In fairness, my part of the equation lies in the ability to connect with people."
Shepard serves in a lead sales role, loves to negotiate and turn purchase orders over to those who helped him achieve them, but sales, per se, isn't necessarily what drives him. Rather, he says, "Having a great company behind me allows me to seek opportunity and keep looking forward. I'm in the relationship business and in the business of finding the right opportunities and managing client expectations. I have the benefit of being a generational connector in this market. These big hospitality projects are long and tough. By the time they near the finish line, everyone is exhausted. I make sure I'm out there, showing up, solving problems and executing. It's about how you carry yourself and about managing your business with intention and accountability."
---
Emily TolerEmily Toler spent 13 years as a foodservice equipment and supplies sales specialist for Supplies on the Fly, an e-commerce platform exclusive to customers of broadline distributor Sysco Corp. Ready to embrace a new challenge, she joined that company after spending five years in sales at Restaurant Max, a Georgia-based foodservice equipment and supplies dealership. This February, she embraced another new challenge: Toler crossed over from dealer to rep, taking a position with independent manufacturers' rep firm PMR, a Georgia-based company which serves customers throughout the Southeast.
During her years as a dealer sales rep, Toler says she learned the importance of transparency and of always communicating honestly with customers, whether sharing good news or bad. And she always strived to give supply chain partners her time, attention and respect, treating them as valuable resources. As a DSR, she also gained an appreciation for and insights into what separates truly valuable manufacturers' reps from the fray, insights that she says now inform her approach to her role at PMR.
"I really learned the customer support aspect of things as a DSR," Toler says. "Having been on the dealer side, I know what is needed from the manufacturers' rep level and what makes good reps so good. I feel like I can be of real value, in part because I spent so many years on that side of the industry."
---
Theresa PetersonGetting customers and keeping them as they grow. That simple-sounding formula forms the foundation of Theresa Peterson's sales career, one that just began to take off after the worst of the pandemic was over. Peterson joined Rapids Foodservice Contract and Design's Minneapolis division in late 2019 as a project coordinator, bringing with her deep operational experience gained via her family's Minneapolis-based bar and restaurant, plus the decade she spent leading a casual-dining chain. There, she did it all — hosting, bartending, cooking, managing, training and gaining industry knowledge — working through the years at many of the chain's 60-plus corporate stores in her region.
At Rapids, Peterson quickly worked her way into project management and in 2021 joined the company's national accounts team. In addition to restaurant chains, high-end senior living operations make up a significant share of her volume.
"I work a lot in the field, taking measurements, analyzing flow, layout and equipment needs, working with the GC and others on the construction side of things," Peterson says. "It's important to gather a lot of information and to ask the right questions about how the customer sees things working and what their specific needs are. Direct communication is critical, and I rely heavily on technology that I can take into the field to work with people in real time."
Peterson's experience on the operator side, in particular helping with chain restaurant expansion projects, greatly informs her approach. "National chains work with a lot of different people to push the development of their layouts, and that gives me a sense of what works and what does not," she says. "Plus, I got to work in a variety of different stores and with a variety of demographics. So, when I say I get it, they understand."
---
Nathan BeuclerNathan Beucler knew early on that he wanted to pursue a career in sales, earning a degree from the Edward H. Schmidt School for Professional Sales at the University of Toledo in Ohio. He has never wavered from that path, working for nearly a decade after graduation for a manufacturer of tabletop items and, in 2012, joining Burkett Restaurant Equipment & Supplies. Initially serving as national sales manager for Burkett, he later assumed a new role as account executive and team lead, and he has since discovered a passion for design.
"I really enjoy that end of the business and am now doing more design, working with architects, interior designers and general managers," Beucler says. "I'm working to pull Burkett into the design-build market. Now, with me and another associate who was recently brought aboard, we're able to provide customers with design consultation service."
Whether via design projects or straight sales, Beucler focuses on learning customer needs, building relationships and serving as a sounding board to help them evaluate equipment and kitchen layout options. He prides himself on being able to take complex information about a piece of equipment and distill it down to explain what the product can do and what it means for customers. He's quick to bring in outside expertise when he can't provide an answer, and always tries to put himself in customers' shoes. "I look at everything as a business owner would — as if I were spending my own money," Beucler says.
---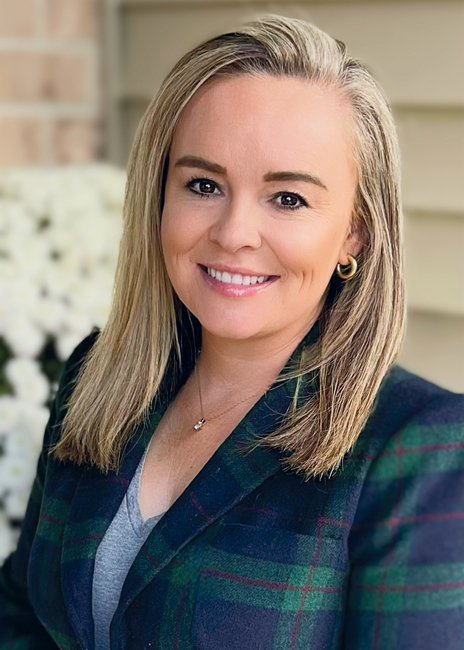 Kristi KavanaughSix years ago, Kristi Kavanaugh left behind a corporate tech job in New Jersey to join Kavanaugh Restaurant Supply, a dealership started by her parents in Madison, Wis., in 1987. In her previous position, she was one of nearly 10,000 employees. At KRS, she's one of approximately 20. It's a small business serving foodservice clients in and around Madison and south-central Wisconsin and, as its general manager, Kavanaugh wears multiple hats.
Her own client base includes colleges and universities, independent restaurants, schools and healthcare operations. She often assists with purchasing, installation planning, and is active in managing and working in the company's 10,000-square-foot showroom. "My role is a little different," Kavanaugh says. "I'm not just outside sales or inside sales. We're small and family-owned, so I do everything from filling in when someone is out of the office to restocking paper supplies, depending on what's needed. Often, I stop what I'm doing to accommodate whoever walks into the showroom. I prioritize where I can move the needle the most."
As she's worked to learn the various aspects of the business, Kavanaugh has developed a strong interest and expertise in furniture and tabletop categories, in particular. She regularly scans Instagram and Pinterest for ideas on what's trending and delights in helping operators find products that help bring their concepts to life. She taps into a diverse array of training resources through manufacturers and KRS' buying group. And no matter which hat she's wearing, Kavanaugh focuses on what she says are keys to success — attitude, effort and communication — and on customer service. "We work with a lot of independent businesses. This is their future and I take that responsibility to heart," she notes. "Customers know that we'll take care of them."