In the foodservice industry, there is something to be said for loyalty. Although Timothy Watson has been an industry sales rep for nearly three decades, he has spent his extensive career working at just two companies.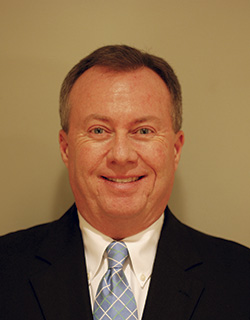 After graduating from the University of Illinois in Champaign/Urbana with a degree in agricultural industries, Watson's uncle gave him a job lead for a position with a friend's distribution company. "I had plans to go into commodities trading, but after learning about the risk factors, I decided to take a different path," Watson says. "This was my first real job, and it was food related, which worked with my educational training."
When the company shut its doors five years ago, Watson joined The Boelter Cos. It was a great fit from the start. His diverse client base includes restaurants, hotels, hospitals, grocers and a chain, among others.
FE&S: You have such a diverse customer base. Does seeing how some customers do things make you a better resource for other customers?
TW: Absolutely, because certain customers will have a way of doing things that can benefit my other customers. I'm constantly learning, whether from customers, brokers, reps or meetings.
FE&S: The details matter. How do you keep them straight with such a large and diverse customer base?
TW: It's important to be extremely organized and I am. I also pride myself on being extremely efficient and utilizing the skills of Boelter's inside people to help get the job done.
FE&S: What steps do you take to stay abreast of the latest product developments?
TW: It's primarily about talking to people, like those in the broker industry. I also develop relationships with reps that have several different lines. It's great when they bring new ideas to me. Boelter has monthly sales meetings with round tables on different products, like tabletop items, foodservice packaging or chemicals that provide great insight into new items. Trade publications, like FE&S, also are invaluable resources.
FE&S: How has the business evolved since you first got involved?
TW: It has become extremely competitive. In the past, a foam cup could be marked up as much as 20 percent; now we're lucky to get 8 percent to 10 percent. The market has changed so much that it's important to work smarter in terms of selling. DSRs need to find value for customers. There are many sales reps that don't listen or follow up. This is easy to do and important, because it has become more difficult over the years to compete. The true measure of success is understanding a customer's business.
FE&S: What excites you about the future of the foodservice industry?
TW: The industry continues to evolve. When I first started, [we took orders] with pen, paper and a price book, then we moved to Telxon units, next was laptops, and tablets are on the horizon. It will be interesting to see what the future holds.
FE&S: If I were starting out in the foodservice industry, what advice would you give me?
TW: I would say it's important to be extremely organized, have the utmost integrity, be a good listener and be punctual. It's also important to look presentable. The best way to learn is from your peers, so find a sales rep that will take you under their wing.