Ventless kitchens are extremely popular in the current market. Any foodservice operation can accommodate a ventless kitchen, regardless of the kitchen location, structure or menu. Learn from Scott Heim, the Middleby "expert in all things ventless" as he shares the ventless kitchen benefits of time and cost savings as well as location and menu flexibility.
Q&A with Scott Heim, President, Ventless Solutions, The Middleby Corporation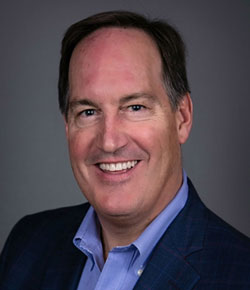 What time and cost savings can be achieved by spec'ing and installing ventless equipment over units requiring hoods?
The open kitchen, while in existence for decades, has emerged as the featured venue to engage customers and enhance the dining experience. Customers show more appreciation for meals being cooked front of house, especially under the black cloud of today's health crisis.
The creation of an action station can be designed to support an open kitchen and be placed just about anywhere in a restaurant. It is quite easy to design and outfit kitchens with today's equipment assortment and ventless cooking equipments' tried and true technology. The need to accommodate a Type I hood and externally vent the grease, smoke and odors has been a critical operational limitation, especially in a two- to three-story restaurant location.
Many desirable sites characterized as "non-traditional" had been passed over and rejected, due to external ventilation constraints and ducting costs. Today, ventless cooking equipment can accommodate just about kitchen location and structure, even transforming a dead space in a stadium concourse, hotel lobby or airport terminal into a new pocket of revenue. The Type I hood, ductwork and rooftop elements can cost in the range of $75,000 to $100,000 when installed in a two- to three-story site. Also, once the cooking equipment is turned on for the day, the external make-up air is exhausting the heated air up and out of the roof all day and night. The utility costs are high, due to the vented exhaust hoods and air systems.
How can an operator considering ventless equipment be certain it will accommodate his menu?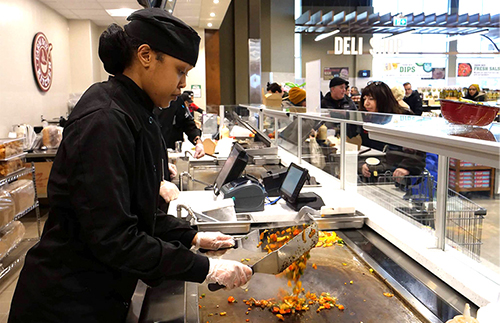 The ventless cooking equipment portfolio is extensive and complete. The surge of ventless equipment innovations – especially in North America – and the extensive compliance and local jurisdictions accepting the products, means any menu plan can be prepared.
There are numerous burger chains, hotel restaurants, stadium operators and Asian menu operators using ventless action stations in the front of the house. According to Marcin Zmiejko, Associate Principal at Young Caruso Designers, "Typically, concession operators put cooking equipment behind walls to cover ventilation requirements. But the clients (Little Caesars Arena) wanted us to show people cooking, even in places and areas where ducting for ventilation would have been impossible. The ventless griddles soon became anchor pieces for more that 80% of the concession outlets and most Club Level operations at the Arena. As an added benefit, the display cooking would prove to be a booster for not only food items, but beverage sales as well."
It's this unique ability to place ventless action stations, with clean sightlines to meal preparation, in the toughest locations. The chefs and line cooks preparing meals in front of the guest are able to showcase food safety, and it reinforces a freshness message, too.
What maintenance requirements are associated with ventless equipment?
Middleby has successfully installed almost 300,000 ventless units into restaurants globally. The TurboChef brand has placed the most ventless units into restaurants, and this product line incorporates an active grease destruction catalyst to clean the air before emission.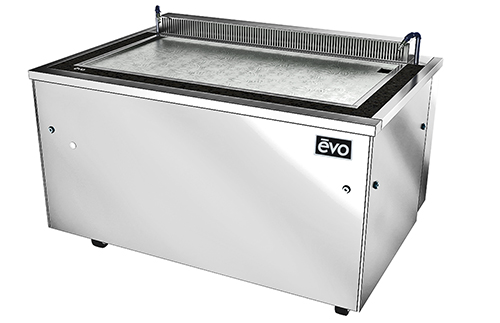 The Evo EVent® griddle has an on-board computer that is constantly monitoring internal sensors to ensure the filters have been cleaned and are fully functioning.
Several other ventless products in the portfolio require filters to be washed in a two- or four-week schedule. The cleaning requirements are similar to the maintenance needed to clean the filters positioned inside a Type I hood. It's the ability to create seamless cooking solutions, even in small spaces with all types of grills, frying units and high-speed ovens, that make ventless cooking systems so attractive.
Are there instances when you would want to use ventless equipment even in a kitchen that has ventilation in place?
There are many hotel operators and chain restaurants that want to bring cooking out in front, making meal preparation more theatrical. There has been a surge of interest in ventless action stations due to the termination of buffets and self-serve hot bars.
Adding ventless cooking elements to an existing kitchen can definitely increase cooking throughput. One chain restaurant quickly determined they could add more fryers under the valuable and existing Type I hood. They were able to add incremental fryers by pulling the griddle off the line, making hood space available. Then they added a ventless griddle just a few feet away from the hood, instantly adding to its cooking throughput capacity.
For more information about the ventless solution Middleby provides, visit its website.