Advertisement

July 16, 2020
---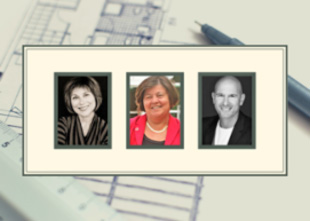 The Future of Foodservice
Recently, a trio of foodservice consultants participated in FE&S' 2020 Consultants' Roundtable Webcast. Here, they offer their takes on a variety of topics pertaining to the foodservice industry's post-COVID-19 landscape.
Advertisement
The Versatile KA Series Solves Space Problems
It's the industry's only rack machine with a 90° unloader/blower dryer module! Available in nine models, KA has the incredible ability to adapt to the configuration of your kitchen, and the cleaning processes of different foodwares. Its sustainable design saves water, energy and chemicals.

Post COVID Technological Evolution
Juan Pablo Lopez of PROFITALITY offers his insight on the technological evolution prompted by COVID-19.
The Greening of Takeout
Tom O'Brien takes a look at how as takeout options continue to grow, eco-friendly packaging options come into question. Here, he examines balancing sustainability goals with costs, availability and new normal realities.
Advertisement
No Water? No Problem, With Wells Modular Dry Wells.
The savings to your client is endless with modular dry wells. Wells patent pending dry well units are designed to efficiently hold heated foods at safe serving temperatures with no need for water or drains and are available in 1-5 well versions.
You received this e-mail as a subscriber to Foodservice Equipment & Supplies or one of its e-newsletters.

Please direct advertising questions to:


This email address is being protected from spambots. You need JavaScript enabled to view it.

, Vice President.

Please direct editorial questions to:


This email address is being protected from spambots. You need JavaScript enabled to view it.

, Editorial Director.

Subscription Support:
630-739-0900 (ext. 53) or e-mail

This email address is being protected from spambots. You need JavaScript enabled to view it.