Food Safety in a Takeout and Delivery World
Even before COVID-19 turned the nation's foodservice operations into ghost kitchens, off-premises food consumption was on the rise. The key to success in the rapidly developing world of off-premises consumption is understanding how operators can safely provide their menu items without compromising food quality in the most effective and efficient manner possible. Looking through a food safety lens, this hour-long presentation will discuss menu considerations, evaluating existing infrastructure, identifying the right packaging, staffing considerations and more for takeout and delivery.
FCSI members and certified foodservice professionals may earn a continuing education unit by registering and viewing the webcast and then completing a short quiz.
---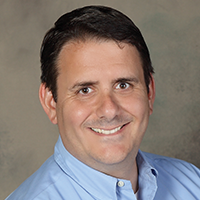 Moderator
Joe Carbonara
Editorial Director
Foodservice Equipment & Supplies magazine
---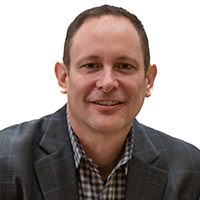 Panelist
Eric Chaplick
Director, Operations & Design
Boelter
As the Director of Operations and Design with Boelter, Eric Chaplick has more than 30 years' experience as a foodservice designer. Throughout his career, Eric has leveraged this experience to translate complex design concepts into fully operational facilities. His strong relationship with general contractors, architects and tradespeople has allowed him to efficiently implement design plans and manage installations according to specific milestones, all while avoiding costly change requests, overruns and operational delays. Eric approachs each project with a strong sense of urgency and a focused attention to detail, providing Boelter's customers with a higher level of service when designing their unique kitchens, bars and dining areas.
Panelist
Brian Harper
Director of Store Operations & Training
Gold Star Chili, Inc.
Brian Harper serves as the Director of Store Operations at GSR Brands (Gold Star Chili and Tom & Chee brands), a leadership position with the Company. In this role, Brian is responsible for leading the execution of the brands' vision and strategy within company store operations in a way that achieves sales growth and best in class operations, while fostering a guest-centric culture. In addition, Brian drives the development, implementation and adoption of new procedures, processes, and technologies for the long-term success of the Gold Star Chili and Tom & Chee brands.
Prior to joining GSR Brands 2 ½ year ago, Brian served as a Business Consultant for International Dairy Queen, Inc. and contributed through multiple roles of increasing responsibility serving as a strategic business consultant to numerous company and franchise operators for nearly 25 years. Brian has a proven track record of success with franchise owners by helping owners drive operational and financial results focused on delivering an outstanding guest experience.
Brian holds a B.S. in Education from Bowling Green State University, as well as professional certifications in Managing Projects in Organizations, a Management Certificate for Ohio State University, and Dale Carnegie Leadership Training for Managers.
Panelist
Jessica Williams
CEO & Founder
Food Forward Thinking LLC
Jessica Williams founded Food Forward Thinking LLC to support the growth of foodservice in convenience stores, restaurants, and grocery chains. Her consulting company's specialty is providing menu labeling compliance solutions, developing foodservice platforms, and elevating executional consistency. Williams works with food distributors, equipment manufacturers, and a broad range of foodservice operators to dial in recipe cost models, source ingredients, develop training, and provide nutrition facts for proprietary food and beverage items.
Prior to founding her consulting firm, Williams led fresh food product development and quality assurance at Thorntons, Inc. convenience store chain. The foodservice platform established there is leading the industry in evolving consumer expectations and elevating food quality.
Williams learned foundational product development knowledge at Yum! Brands, Inc., where she conducted consumer research and developed food and equipment items for the Kentucky Fried Chicken brand for ten years. She has extensive experience with large-scale commercialization, experimental test design, and consumer research. She has supported the growth of the KFC brand globally with assignments in the United Arab Emirates, United Kingdom, and Latin America.
Williams holds a Bachelor of Science in Food Science & Technology from the University of Kentucky and currently lives on an organic dairy farm in Kentucky.