Advertisement
November 17, 2021
---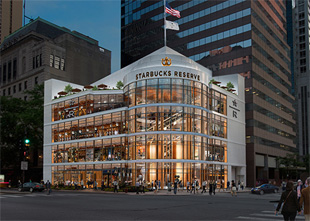 This Week in Foodservice
Are Starbucks employees prepared to unionize? We'll soon find out. Plus, DJ Khaled creates Another Wing, and an Ohio bar offers a charcuterie vending machine. These stories and more This Week in Foodservice.
E. Friedman Comes Under New Ownership
E. Friedman Associates, a foodservice equipment and supplies dealer and operator of the CKitchen e-commerce site, has been sold to Vadim Zakusilo, the company's longtime chief technology officer.
Firehouse Subs Sells to RBI
Multiconcept operator Restaurant Brands International will acquire Firehouse Subs for $1 billion in cash.
Ace Mart Updates Leadership Team
As part of a series of changes to company leadership, Jonathan Gustafson has become president of Ace Mart Restaurant Supply.
EMR Promotes Rush
Electric Motor Repair Company promoted Rick Rush to operations manager of the service agent's DCMV branch based in Beltsville, Md.
A New Age of Hotel Dining
Like so many other hospitality providers, hotel restaurants have undergone an identity shift, and creating a destination-worthy hotel restaurant that pleases everyone isn't without its challenges.
Click here to subscribe to more e-newsletters!
You received this e-mail as a subscriber to Foodservice Equipment & Supplies or one of its e-newsletters.

View past editions of Flash News in our online archive.

Please direct advertising questions to:


This email address is being protected from spambots. You need JavaScript enabled to view it.

, Vice President.

Please direct editorial questions to:


This email address is being protected from spambots. You need JavaScript enabled to view it.

, Editorial Director.

Subscription Support:
630-739-0900 (ext. 53) or e-mail

This email address is being protected from spambots. You need JavaScript enabled to view it.