Advertisement
July 22, 2020
---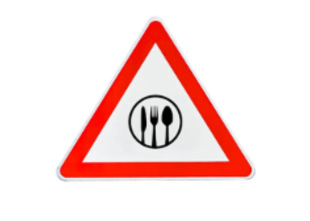 Industry Traveling a Long Road Back
The restaurant industry's decline due to COVID-19 may have traveled a swift and direct path, but the road to recovery remains a long and winding one that will undoubtedly be riddled with potholes and other unwanted surprises.
Advertisement
RSG Updates its Leadership Team
Refrigerated Solutions Group, which owns the Master-Bilt and Nor-Lake foodservice equipment lines, will begin a leadership succession plan on July 31.
This Week in Foodservice
Sales at restaurants and drinking places saw double-digit growth in June. U.S. manufacturing activity appears to be on the rise. The IRC's appeal for $120 billion in federal funds to support independent restaurants appears to be gaining support in Congress. Here's what you need to know.
GFG Positions Team to Drive Growth
The parent company of Round Table Pizza and several other multi-unit concepts, Global Franchise Group introduced chef Jason Dowd as the company's vice president of culinary innovation.
Potbelly Names Wright President, CEO
Whether embattled restaurant chain Potbelly has finally found its Mr. Right, only time will tell. For the time being, though, the chain has found Mr. Robert Wright, who now serves as Potbelly's president and CEO.
You received this e-mail as a subscriber to Foodservice Equipment & Supplies or one of its e-newsletters.

View past editions of Flash News in our online archive.

Please direct advertising questions to:


This email address is being protected from spambots. You need JavaScript enabled to view it.

, Vice President.

Please direct editorial questions to:


This email address is being protected from spambots. You need JavaScript enabled to view it.

, Editorial Director.

Subscription Support:
630-739-0900 (ext. 53) or e-mail

This email address is being protected from spambots. You need JavaScript enabled to view it.