August 11, 2020
---
We at FE&S magazine strive to deliver you the most authentic and original foodservice E&S insight that's out there. Thus, we collaborate with leading suppliers to provide you with the latest trends, innovations and solutions for your operational challenges.
Implementing a Classroom Meal Delivery Program
With school nutrition directors in the height of back-to-school programming, they face a number of challenges around feeding students. Explore how to safely and effectively execute a classroom meal delivery program this fall with a full system of mobile, flexible equipment.
How Operators are Using Ghost Kitchens to Meet Spiking Demand
To better engage the explosive popularity of food delivery, many brands are eliminating their physical dining rooms and are shifting to an online-only approach to foodservice delivery, called Ghost Kitchens. What are the benefits of this approach and how can Kitchens To Go help?
Working Smarter with RATIONAL
RATIONAL's combi ovens enable kitchens to run very efficiently. You push a button, load the food and the intelligence contained in the SelfCookingCenter automatically adjusts the heat and humidity to deliver perfect results. Discover how else RATIONAL combi ovens help you work smarter.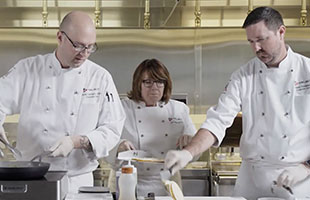 Helping Operators Through a Tough Time
The Welbilt Culinary team has a wealth of experience in all different areas of the foodservice industry. They are using their in-house resources to look at what is trending and can be an extended member of an operations' culinary team.
Equipping Foodservice Operators to Thrive
Show Up is a 90-minute virtual gathering of equipment & supplies thought leaders bringing flexible solutions to foodservice operators in an environment of rapid change. Watch on-demand and explore the additional educational content.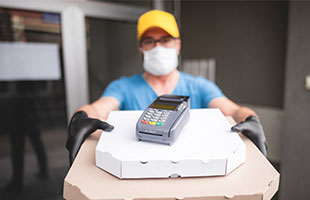 Food Safety in a Takeout and Delivery World
Even before COVID-19 turned the nation's foodservice operations into ghost kitchens, off premises food consumption was on the rise. The key to success in the rapidly developing world of off-premises consumption is understanding how operators can safely provide their menu items without compromising food quality in the most effective and efficient manner possible.

You received this e-mail as a subscriber to Foodservice Equipment & Supplies or one of its e-newsletters.

Please direct advertising questions to:


This email address is being protected from spambots. You need JavaScript enabled to view it.

, Vice President.

Subscription Support:
630-739-0900 (ext. 53) or e-mail

This email address is being protected from spambots. You need JavaScript enabled to view it.