Page 5 of 5
Per Person Check Average of More Than $75
First Place: Ten 3, Albuquerque, N.M.
Specifying Team
Operator: Sandra Abruzzo, owner; Steve Brockman, executive chef; Eddie Koch, director of restaurant operations
Dealer: Amy Witt, DSR, The Wasserstrom Company
Manufacturers' Reps: MaryAnn Pijar, territory sales manager, LIbbey; Becki Pretzer, president/owner, Prima Marketing Group
Items
China: Steelite, Syracuse, Villeroy & Boch, World Tableware
Flatware: World Tableware
Glassware: Libbey, Orion Trading, World Tableware
Accessories: American Metalcraft, Libbey, Lodge, Tablecraft
Why it Won
They transformed the entire space, and the tabletop puts the finishing touches on a compelling design. The tabletop installation does a good job of complementing the height of the room and its linear design. The use of green ties in the New Mexico environment. All in all, this feels luxurious as should be the case with a restaurant at this price point.
Photos courtesy of Evan Berger, E. Berger Studios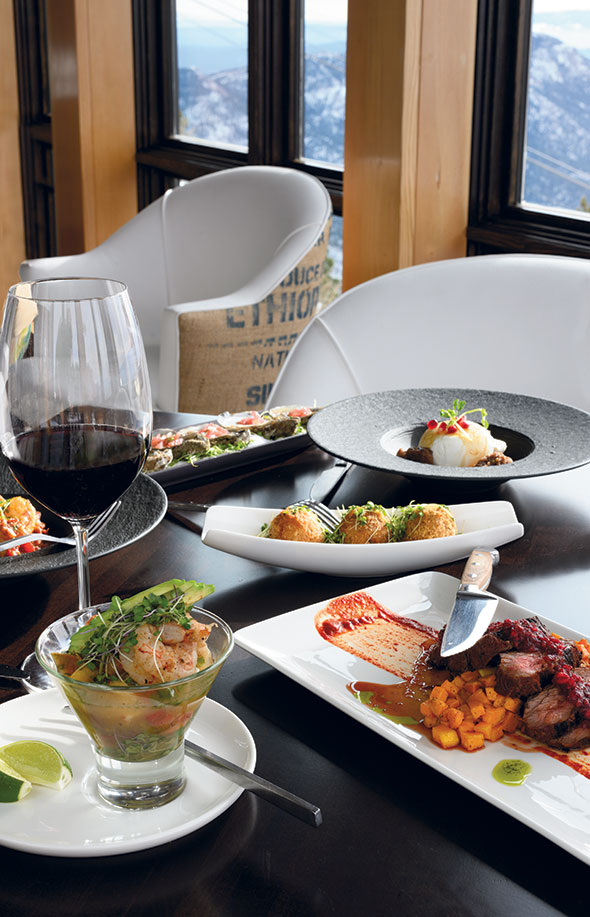 ---
Specifying Team
Operator: Neilly Robinson, general manager
Items
Items
China: RAK, Revol
Flatware: Fortessa, Opinel
Glassware: Korin, Chef & Sommelier, Menu
Accessories: Ikea, Fog Linen, iittala, Mud Australia, Brooklyn Slate
Why it Won
This tabletop is so creative. The wood highlights the black so well. And they weaved the restaurant's theme throughout the entire space. The extra steps and thoughtfulness of this installation really establishes it. Everything here makes so much sense and works so well together.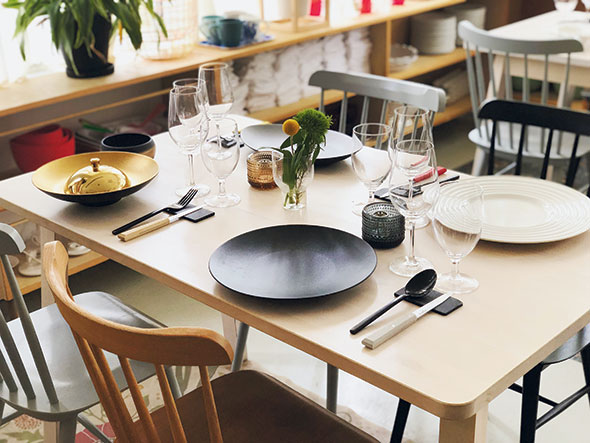 ---
Honorable Mention: DipDipDip Tatsu-ya, Austin, Texas
Specifying Team
Operator: Tatsu Aikawa, chef/owner
Dealer: Danielle Postiglione, sales representative, Edward Don & Company
Manufacturers' Rep: Jacquelyn Mangione, associate, Preferred Source Marketing Group
Items
China: Steelite
Glassware: Steelite
Flatware: IMCO
Accessories: FOH
Worth Mentioning
Creative use of the various tabletop design elements connects this installation with the restaurant's old-world theme. For example, the wood sake boxes and a creative presentation of the meats honor the traditions of the Japanese shabu-shabu experience.