Arlin Wasserman, founder and managing director of Changing Tastes, a culinary and foodservice consultancy based in New York City, has seen some fairly niche trends that could make waves in the foodservice industry in the near future. Here's a look at some of those trends and the coinciding equipment- and supplies-related implications.
Emerging Trend: Global Low and Slow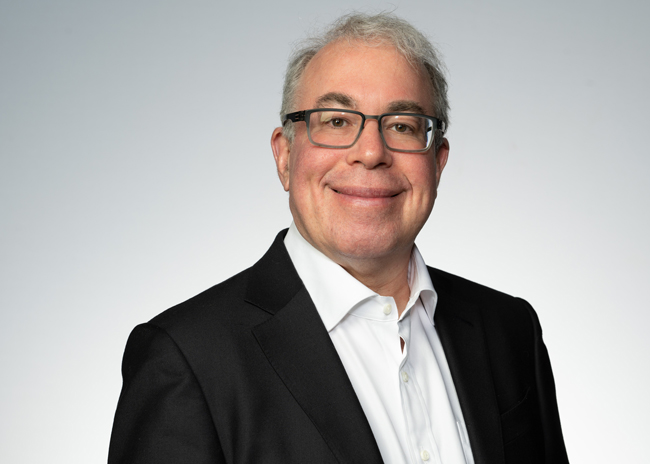 Arlin Wasserman, founder and managing director of Changing Tastes.Wasserman says one of the biggest menu trends he's seen as of late is low-and-slow foods and dishes from different parts of the world – like Mexican al pastor tacos that "are a 36- to 48-hour process to make" and certain types of stews. "I'm seeing increased interest in Senegalese cuisine where you might have 48-hour stew preparations, not including the fermentation of traditional seeds and nuts as the precursor," he says. "These tend to be offered at smaller restaurants that are great takeout or lunch spots." But for larger operations like even colleges/universities that want to offer a wider range of global flavors to cater to an increasingly diverse student population, that's where batch cooking equipment like pressurized tilt skillets, kettles and pressurized braisers come into play. "These cooking methods are so time-consuming and laborious that choosing the right equipment can help offset those challenges," he says.
Emerging Trend: House-Fermented Foods and Beverages
"We're seeing the casual and fast-casual space begin to offer more menu items that are healthy and delicious and that customers are not willing or not easily able to make at home," says Wasserman. That translates into more in-house fermented foods and beverages like kimchi, sauerkraut, and pickled variations on the food front, and on the liquid/beverage front in the form of vinegars, kombucha and tepache, a Mexican fermented beverage made from pineapple skins. Fortunately, health departments around the country have opened up to begin allowing these types of on-site-fermented foods and beverages as long as there are HACCP plans to back them up. Specialty equipment in the form of fermentation cabinets (sometimes referred to as kimchi cabinets) that are essentially programmable, temperature-controlled refrigerators is becoming more available and can be used to produce products safely and back up HAACP plans to fight the food safety battle with health officials. "These cabinets are also purposely built with insulation so there no odors or bacteria are released," says Wasserman. "They're already very popular in Asia and sold for home use in Korea."
Emerging Trend: Dry-Aged Fish (and Meat)
While dry-aged steaks have been growing in popularity over the past few years, more chefs are experimenting with dry-aging fish and seafood, Wasserman says. "This is another example of something that's not easily made at home," he adds, noting that while dry-aging cabinets (or lockers as they are also called) are available in the retail market, they can be too expensive and niche for the average home cook. For restaurants and foodservice operators wanting to experiment with in-house dry-aging, however, dry-aging lockers come in varying sizes for commercial use; some are big enough to hold 20 to 30 steaks at 36 inches wide. "It's a real estate play," says Wasserman. "You need to make sure you can make enough money off the steaks to take away 10 square feet of kitchen space and basically do nothing with it. Steaks that go in [the lockers] go up in value but also lose yield over time so it's a big math equation." That's why some chefs and operators are going for the dry-aged fish approach because they can purchase a smaller locker and test out aging filets for smaller-scale use on charcuterie boards and small plates as an exciting menu offering to justify a slightly higher price point.
Emerging Trend: Tea Infusions
"We already know cold brew coffee is here to stay, but right behind them are these long-infusion teas or tisanes," Wasserman says. Cold infusers used for coffee and tea are "not expensive machines" and can be very decorative. "They are beautiful for the front of the house and for the customer to see, which helps bring back that elevated dining experience — you might see an hourglass container with tea bags and orange and ginger slices, herbs and spices and they'll have a spigot on the bottom. People are looking for new flavors and turning a little more toward non-alcoholic options, so this is a great way to offer a higher-end option that's not just adult sodas. It's like the upscaling of the iced tea market, and we're seeing customers be comfortable paying $6 to $8 a glass for it." These high-end teas can also be developed specifically to complement the food menu.
Emerging Trend: Soft Serve Desserts
Wasserman says he's had more requests and has seen more use of soft serve machines in restaurants for on-demand ice cream by itself for a retro offering or as a more sophisticated element of a plated dessert. "They can also double as frozen drink machines, and it's much cheaper than waiting for ice cream to be delivered."