Next-level mocktails continue to evolve as bartenders look for ways to elevate them.
Future-Forward Numbers
The low- and no-alcohol market continues to expand, according to the IWSR, a London firm that analyzes world beverage trends. The firm expects that consumption could grow
31% by 2024.
By 2031, nonalcoholic wines could be a $4.5 billion industry globally, according to an August 2021 study by Dublin, Ireland's Fact.MR.
By the Numbers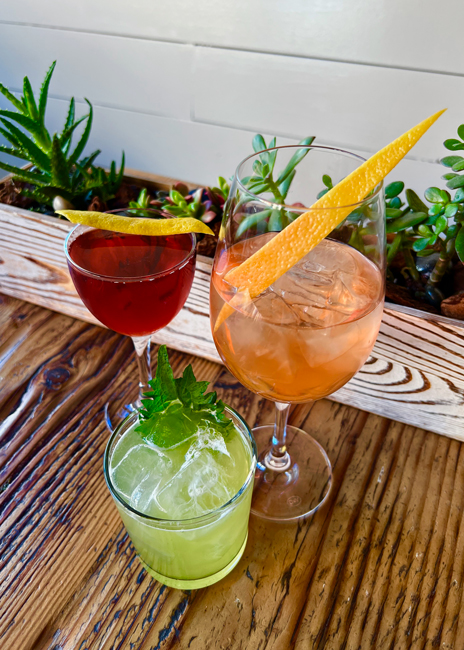 Photo courtesy of Rich TableAccording to a December 2021 report from Chicago-based data analytics firm NielsenIQ, sales of nonalcoholic beverages rose 33.2% from the year prior, reaching $331 million in total sales. While nonalcoholic beer and cider sales grew by 31.7%, the biggest jump in sales was in nonalcoholic spirits, which increased 113.4% during the same period.
Also notable: More than half (58%) of no- and low-alcohol consumers still drink alcohol, according to IWSR; those consumers report they drink alcohol in moderation.
Popular Ingredients and Mixers
Expanded craft bar ingredients allow bartenders and mixologists to create sophisticated no-proof drinks that rival their alcoholic counterparts. Here's the go-to list for today's mocktails:
Cucumber
Sparkling water, club soda
Tonic water, mineral water
Simple syrup
Non-alcohol/low-alcohol bitters
Cider
Shrubs
Ginger beer
Lime and lemon juice
Mint, thyme, basil, turmeric
Agave syrup
Rose water
Fresh fruit juices
Flavored ice
Grenadine
Essential Bar Equipment
Juicer for fruits and vegetables and one for just citrus
Separate cocktail shakers solely for nonalcoholic drinks
Specialty peelers, graters and paring knives for working with fresh fruit, vegetables, herbs and spices
High-quality cocktail glasses, including old-fashioneds, coupes and highballs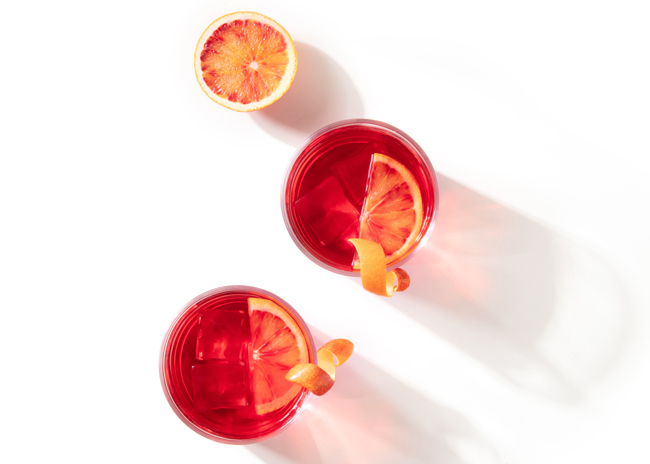 Balancing Acids and Sugars
The craft cocktail scene exploded in the late 1990s and early 2000s, when bartenders emulated chefs by creating signature beverages, says Brian Van Flandern, president and master mixologist, Creative Cocktail Consultants, New York City. Mocktails have become more prevalent on many restaurant menus, he says, giving way to increased interest in how to create a stellar one.
"Part of the challenge for mixologists is balancing the alcoholic component with ingredients," Van Flandern says. "Creating fresh mocktails by eliminating the spirit component is about balancing the acids and sugars." This is accomplished by using different spices, herbs and other ingredients. "Once we remove alcohol, it eliminates the complexity, so we have to replace that with herbs, spices, sugar or juices to add structure."
Van Flandern recommends having two to three mocktails on the menu due to increased customer demand. "COVID has accelerated the need for it," he says. "There is a national movement toward
getting fit and part of that is diet, so eliminating alcohol from the equation is where mocktails come in."