September is National Food Safety Month. And, well, energy efficiency is always in season.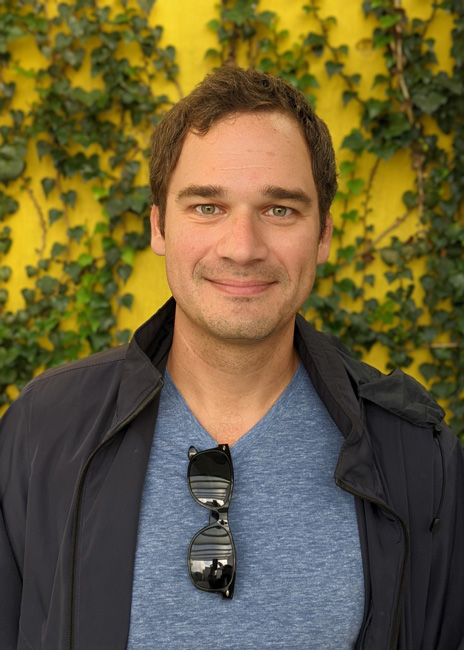 In this article Denis Livchak, a former Food Service Technology Center engineer and now-owner of Synergy-NRG, an energy efficiency and regulatory consulting firm, shares a few often-forgotten tips when it comes to purchasing and maintaining refrigeration equipment related to food safety. On a separate topic, he also shares some updates related to Energy Star and energy efficiency regulations for commercial foodservice equipment.
Blast Chiller Boom
Livchak has focused on refrigeration as of late and has seen considerable growth in the popularity of blast chillers to increase productivity and as a way to maintain food safety in the kitchen, among other benefits. "[Kitchen workers] may be conducting the chilling process improperly, where they're putting hot food directly into a refrigerator or freezer," he says. "Oftentimes, that process takes too long and compromising food safety, and heats up other food in the fridge. Furthermore, the moisture from the food accumulates on the evaporator and creates ice buildup or condensation inside the refrigerator or freezer."
Blast chillers prevent these problems by quickly bringing hot food temperatures down through the danger zone of 40 degrees F to 140 degrees F and into a safe zone of less than 40 degrees F. Not only does this enhance the safety of the food by preventing harmful bacteria to form, but it also enhances the product's shelf-life.
"These [pieces] are used commonly in Europe where the kitchens are much smaller, and you can stack them with a combi oven on top, which makes for a very convenient package," Livchak says. Blast chillers never caught on as well in the U.S., "where there is more room in the kitchen but fewer dollars to spend per square foot" – until now.
Several combi-oven manufacturers teamed up with blast chiller makers to market these products domestically. "There's even a new committee through ASHRAE (American Society of Heating, Refrigerating and Air-Conditioning Engineers) that's working with a group of manufacturers and other stakeholders who are coming up with a standard on how to test blast chillers," Livchak says. "An ASTM group is working in parallel to come up with a universal food product standard."
Prep Table Safety
One piece of equipment that's often forgotten about when it comes to food safety is the refrigerated prep table. "Most prep tables are not designed for long-term food holding in the top compartment," says Livchak. Prep tables cool food from underneath, so the top of the product may get warm if held too long. "One quick tip when using these tables is to make sure the put the lid on at night and when not in use during or in between services or move the food from the top to the bottom compartment," he says.
Ice Machine Cleanliness
While some operators regularly clean their ice machines to prevent foodborne illnesses from forming, "many just clean the bin, but not the ice machine head."
It's easy to forget about cleaning the machine's head, which takes a little more time and care and often requires a service technician. To do this, Livchak says the user or technician needs to unscrew the front panel off of the ice machine and wash the panel and mechanical parts with a rag and warm, soapy water or a cleaning solution to remove slime buildup. Make sure to turn off the ice machine first, and most manufacturers have videos how to perform cleaning procedures. He recommends cleaning the ice machine head once a year or more, depending on the hardness of the water, humidity and other environmental and use factors.
Dishwashers
In a separate set of news, Livchak notes Energy Star released an updated specification for dishwashers. "The new V3.0 specification did not change the water consumption qualification specifications. It did, however, make the idle energy rate threshold more stringent by 18% to 50% and introduced a new energy per rack metric," Livchak says. "The new energy per rack metric takes in account both the energy consumed at the machine and energy consumed at the water heater which highlights energy efficiency of heat recovery machines, which previously had no perceived advantage in the old spec."
Livchak says the new specification references the newest ASTM F1696 and ASTM F1920 test methods which have been in development and refinement for almost half a decade. "The new test procedure is more complicated than the old procedure because it requires washing racks of dishes in addition to the simple water consumption and idle test; however, it captures the energy consumption of these dishwashers more accurately and allows the consumer to 'see' the energy at the machine, not just the water heater," he says. "The qualified product list has approximately 30 heat recovery door, conveyor and flight type dishwashers on it, which will hopefully lead to further adoption of this technology which reduces the demand on the building hot water system and reduces heat and humidity in the dishroom."
Livchak notes that not all manufacturers have gotten a chance to test their machines using the new method yet. As a result, he says when specifying warewashers foodservice designers should check if units under consideration meet Energy Star's 3.0 standards, or if they were developed on the 2.0 version.
Refrigeration Updates
Energy Star is moving to add refrigerated chef bases and deli cases to its V5.0 draft specifications, Livchak says. "This new, proposed version strengthens the energy qualification criteria for vertical solid door coolers and freezers and introduces three new product categories including chef base refrigeration (coolers and freezers), dual temperature refrigeration (units that can be operated as both coolers and freezers), and service over the counter equipment (deli cases)" Livchak says.