The Excell Foodservice Equipment Dealer Network recognized the accomplishments of its dealer members and suppliers with a series of annual awards. The organization's Dealer of the Year Award to Wilson Restaurant Supply.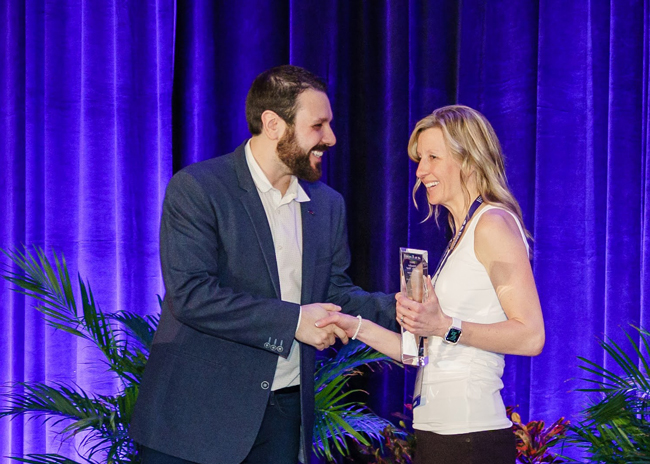 Image courtesy of Steven Miller PhotographyIn addition, Excell recognized the following organizations with its Vendor of the Year Award for their contributions in the following categories:
Fifteen Excell vendors received an Excellerator Award for their growth within the organization:
Sixteen Excell dealers were recognized with the Excellerator Award for their sales growth:
The following Excell dealer members were recognized with the Great Expectations Award for their growth and "continuing towards significant future contributions" to the buying group: Five Kids Group, Lodging Kit Company and Remo Restaurant Supply.
Eleven companies were recognized with the Circle of Excellence Award for exemplifying Excell's values of Go One Step Further, Think Forward and Relentless Improvement, while demonstrating personal and professional excellence:
The Top 10 Excell Dealer Members were recognized for their annual volume and leadership:
The President's Award, which goes to an individual based on their long-standing commitment to Excell its dealers, was presented to Randy Brunschwig. He spent 18 years as Excell's CEO before retiring earlier this year.
The James Flores Trailblazer Award, given each year to an individual based on their dedication to innovation and having a positive impact on the group, was presented to Michael Wartan from Gator Chef.
The Danny Caccamisi Leadership Award, given each year to an individual based on their strong leadership and commitment to excellence, was presented to Mitch McDonald from Mac's Restaurant Supply.