Wing Zone tapped Derek Roback to serve as vice president of operations for the fast-casual restaurant chain.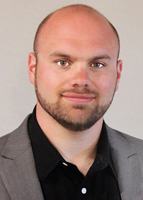 Roback comes to Wing Zone from The Wendy's Company where he served as the manager of field technology and innovation. In that role, Roback led the company's technology and innovation initiatives across 17 states in the Western U.S. Prior to Wendy's, Roback worked with Domino's.
In addition to hiring Roback, Wing Zone also tapped Dean Sasso to serve as the chain's director of marketing. Sasso most recently served as director of brand marketing with Exeo Entertainment.