Former Hobart executive assumes EVP role for Indiana-based parts distributor.
Heritage Foodservice Group tapped Tom Szafranski to serve as its executive vice president of commercial business development.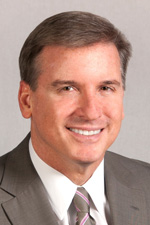 Tom Szafranski
In his new role, Szafranski will direct the chain, service agent and international business units for Heritage Parts US. He will also take be taking the lead in orchestrating the organization's OEM engagement initiatives.
Szafranski has more than 30 years of experience in the foodservice industry. Most recently, he served as president of ITW Food Equipment Group Commercial Sales – North America. He began his career with Hobart Corp. and Szafranski progressed through a series of positions with steadily increasing responsibilities with the company.