As FE&S' 2009 DSR of the Year, Cris Gross has a reputation for excellence in both relationship-building and equipment knowledge. A Traverse City, Mich. native, Gross started off as a teenager washing dishes in restaurants around town, quickly moving up the ranks to beverage director and general manager. Staying in his hometown to build a family and his career, Gross later joined Kirchman Bros., an equipment dealership where he again moved up the ranks to run the Traverse City sales territory. Stafford-Smith bought out the small, family-owned business in 1999, and Gross stayed on to continue growing the upper Michigan territory.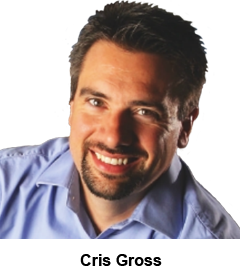 FE&S: You have three children. Would you encourage them to work in this business?
Cris Gross: Yes! I think sales is one of the most underrated professions and the foodservice industry is both loyal and exciting.
FE&S: Who was the person that influenced your career most?
Cris Gross: Jordan Byron who I worked for early in my career. He was incredible with people. He was kind to everyone he met and I always admire that quality in people.
FE&S: What aspect of your career gives you the greatest sense of accomplishment?
Cris Gross: I love the rare opportunities I get these days working with small independent operators, churches adult foster care facilities, etc. These are the folks that don't always know equipment and layout as well as some of my other customers. I get a huge charge out of walking them through my layout, selecting equipment together and delivering them a beautiful new kitchen. When you can deliver them goods and services that far exceed their expectations, they are more appreciative than the customers I see day in and day out. It's a great feeling.
FE&S: Any interesting hobbies?
Cris Gross: I love to take my kids fishing any chance we get. My family and I also love to travel and discover this great country of ours.
FE&S: If you were not working in foodservice, what would you be doing?
Cris Gross: I'd like to think I'd be in the "left seat" piloting a corporate jet!