As COVID-19 continues to spread in this country and dining rooms operate at reduced capacity, restaurants (and other foodservice operations) keep having to make sweeping changes, not only to their businesses but also to their vision and mission.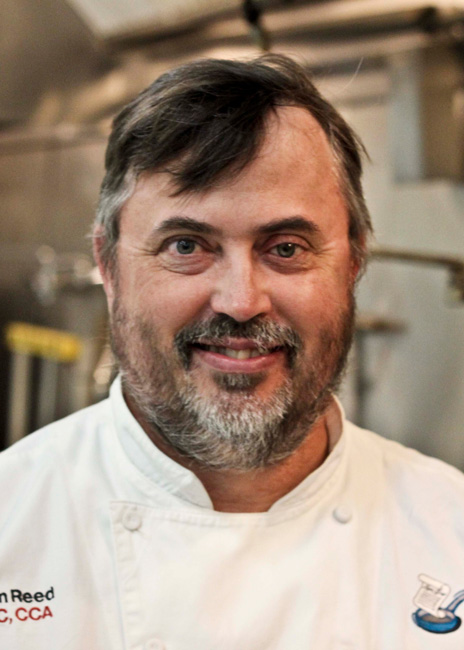 Chef John Reed, FCSI | Customized Culinary Solutions Chicago john@customizedculinary Food is food — most of us have still been able to enjoy food from our favorite restaurants, albeit in takeout or delivery fashion. So, the question is, even though we are allowed to go back to dining in a restaurant, as a customer, why would we want to do that. Why do we go to restaurants at all? The answer to that question — for better or worse — is different now during a pandemic than it was in the past.
Pre-pandemic, we went to restaurants because we wanted an experience, whether social or professional, and to be engulfed in the service and culinary experience restaurants and foodservice operations offer. Even now, the motivation and desire to be served and entertained rather than to serve ourselves remains.
So, what has to change in foodservice to create an evolved social experience that centers on food and drink outside the home? As it turns out, quite a few things must change in order for most consumers to feel safe in coming back.
While warm-weather states might be able to get away with extended outdoor dining, northern states will need to figure out ways to maximize their indoor dining capabilities while making investments and reconfigurations that make diners feel safe. This applies not only to commercial operations but also to the millions of people who eat at least one meal a day away from home in schools, the workplace, etc. It's up to all operators to make the experience feel both welcome and safe.
Rethinking Dine-In
Take it step by step when rethinking the customer dine-in experience. In doing so, consider how any changes might impact equipment and design.
What happens when a guest enters the space? Is there a communication strategy? Is the host welcoming? Do they walk customers through the new experience? No one wants to be inundated with signs that can make navigating the space all the more confusing.
Where do guests wait for their tables? There needs to be some sort of guided traffic flow to either a comfortable and safe waiting area (like a heated outdoor space) or directly to the table. Investing in enhanced reservation and table management technology can help cut down on wait times in general.
What's going on with the bar? It won't be so easy to just belly up anymore. It might be time to reconstruct the bar to be a part of the dining room and take advantage of extra seating and space when local governments require restaurants to operate at reduced capacities. Maybe it's about creating intimate, separated spaces so people can eat in small groups or spacing out seats at the bar. Maybe it's time to rethink the wall decor and focus less on displays of liquor and TVs and more on making this space flow more into the main dining room as a convertible multipurpose space for future capacity.
Next, sit down. How does the operation present the menu to its guests? The current guidance is to offer paper menus or wash and sanitize reusable menus. If the restaurant opts for paper menus, consider creating a space for in-house printing and associated equipment.
It's time to order. The use of disposable menus creates new opportunities to be more succinct and perhaps tailored down and focused. Descriptions have to be extremely simple and clear because your server, who is required to wear a face covering, should be able to clearly answer questions and communicate with you in close proximity. Maybe the menu also describes the other safety enhancements happening in the restaurant, including stepped-up sanitization or even new filtration systems.
A more focused, tailored menu impacts the back of the house as well. I don't see restaurants completely redesigning their kitchens as a result, but they certainly might skip the large walk-in coolers and freezers and opt for more frequent deliveries of fresh product. A more limited menu helps operators sell and move inventory quickly as well as cross-utilize ingredients. I wouldn't be surprised to see operations require more prep space rather than storage space.
Back to the table. Let's start by ordering a drink. Some restaurants pour cocktails from a shaker tableside, while others may allow customers to choose from a more robust bottle program versus drafts or multi-ingredient cocktails that take a lot of hands to make. The idea is to maintain good service with minimized steps and exposure from the bar to the table. I wouldn't be surprised to see some restaurants introducing the same disposable coverings hotels use on glasses for room service. Not to mention, these coverings provide a great opportunity for branding and logos.
Then Comes the Food
I see smaller portions in the future — no more oversize servings that end up in a doggie bag at the end of the meal. The future will feature more individualized — even miniaturized — one-portion appetizers and even desserts going forward. Definitely I expect to see fewer family-style meals, which may potentially become reserved for takeout and delivery only.
This will impact smallwares and tabletop; think smaller and simpler plates and vessels versus an excess of elaborate dishes. Somewhat akin to the beverage cover idea, maybe we'll see a return to the redesigned plate cover service with staff providing some flair and a feeling of a reveal at the table. Perhaps manufacturers will now have the opportunity to produce smaller versions of plate covers that can fit over smaller appetizer and dessert plates as a way to again show the safe delivery of food to the table.
These changes also impact the back of the house. Restaurant owners and chefs continue to go back to school, so to speak, to invest in their equipment education and look for ways to maximize the pieces they already have. In some instances, operators look to invest in new equipment that can cook multiple types of foods at the same time (combi ovens, rapid cook ovens, etc.).
Now is the time for suppliers and consultants to help chefs really understand how to use their equipment. Perhaps suppliers and consultants can even do a little research and development to determine ways operators can cook more efficiently and get more mileage out of their investments, rather than rely on the same old way of doing things.
So, it's time to pay the tab. Operators can choose from plenty of options that can facilitate touchless payment, whether it's paying by smartphone or through a tablet via the server. Restaurants could even get a little more creative, offering a membership to diners where their payment information is stored securely and charged at the end of the meal; clubs and caterers have been doing this for years.
Technologies and solutions for some of the many issues restaurants face when it comes to labor and cost savings, cooking efficiencies, inventory management, and contactless ordering and payment have always been there; COVID-19 might be the push that makes some of the more traditional restaurants finally embrace them. With a few small changes and some re-education in terms of operations, design and equipment, even the smallest of independents will get closer to survival. The leaner, more efficient the menu and operation, the better. Those who take ownership and adapt to these sweeping changes won't just survive — they might perform better than before — but it will take all players in our industry to help them get there.