On the surface, for-profit foodservice may seem to have little in common with correctional foodservice. In reality, though, the two segments face many of the same challenges, such as budget and labor issues.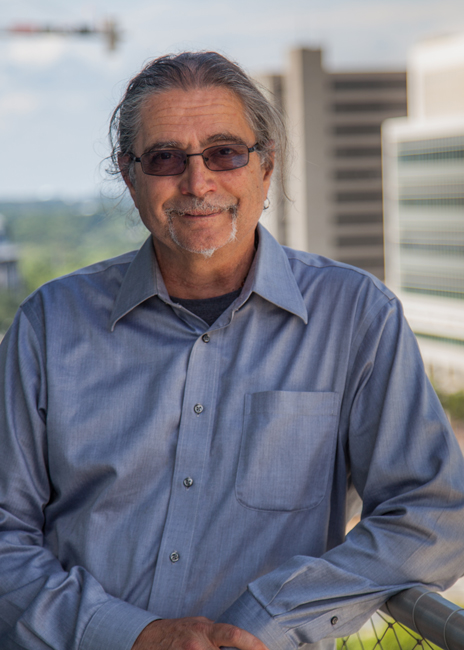 John Barja President Foodesign Associates Inc. Charlotte, N.C. This email address is being protected from spambots. You need JavaScript enabled to view it.Also, both must respond to many of the same trends, including menu-driven developments. Here's a closer look at four areas that both segments address — perhaps not in ways you might think.
1. Menu
When it comes to jail feeding, for the most part, operators prepare lots of the same menu items because everyone is essentially going to eat the way we used to in school. Years ago, trying to accommodate diverse dietary needs was not part of the correctional foodservice segment. But now the norm is to make sure the operator accommodates the inmates' special diets.
As a result, today's correctional foodservice menus must meet the requirements set forth by religious diets, including kosher, halal and the like. Also, there are more special diet needs, like low sodium and low sugar. Nut-free menu items are growing in popularity, too. The corrections industry has found ways to streamline the preparation and cooking processes to come up with menus that meet as many of those requirements as possible while feeding as many inmates as possible. As a result, operators now serve a low-sodium meal that's pork- and allergen-free.
Correctional kitchens have to accommodate the proper preparation of a kosher meal from start to finish. Given the unique requirements with kosher cuisines, however, it's not uncommon to need to create a separate space just for these meals. In some instances, when the operation can't add redundant equipment, staff will clean and sanitize it, have a rabbi bless it, and then the staff can resume cooking on that same equipment.
2. Transporting Food
Most state and federal prisons still have dining rooms, and they use them for most meals. What's different, though, is they break the dining rooms into smaller, more redundant spaces to limit the number of inmates in any one area. Instead of having one large dining room, you may have two to four dining rooms that seat smaller groups of inmates that are easier to control. Here, the operator will transport the food fully prepared in bulk food pans to the serving lines. Tray washing is also provided in these spaces, so trays remain at these serving points. Only bulk food pans travel to and from the main kitchen to the various points of distribution.
For inmates in higher-security settings, the operator will need to transport the food to them. Security staff will pass the trays through the cell doors to the inmates or distribute them in a directly supervised dayroom.
Most county jail facility designs adopt a housing pod approach, where the inmates eat in the dayroom at their housing units, rather than central dining rooms. Housing pods are generally sized for no more than 64 inmates. The idea is to move the food to the inmates, rather than moving the inmates to the food. It is safer, more secure and less costly to bring meals to the dayrooms at the housing pods.
For transporting food, operators typically have two choices. The first choice is to use noninsulated compartmentalized trays that go into insulated mobile heated stainless-steel cabinets that use a single or split-tray system. The drawback of this cart system is that it can be expensive to purchase and maintain. The carts are also very heavy and hard on building surfaces, walls and doors. These heavy, enclosed cabinets also pose a security risk by providing an opportunity to hide contraband and are a safety risk for potential injury during transport. The second choice — overwhelmingly the most common practice by correctional operators — is to use a stackable insulated compartmented tray system that is simpler and more cost-effective. These trays stack on heavy-duty open shelf carts that have no electrical components and pose less risk of injuring those who move the carts or causing building damage during transport.
3. Transparency
When it comes to correctional foodservice, transparency means creating as much visibility as possible within the kitchen. This has specific ramifications in terms of workflow, equipment placement and more. In addition to efficiency when executing service, you don't want to create a lot of nooks or blind spots where inmates can hide. My motto is "if it's tall, it goes on the wall." That means equipment such as ice makers, upright refrigerators, combi ovens, steamers, double-stacked convection ovens, etc., go along the perimeter walls. If the kitchen needs an island hood, place the working-height equipment beneath it and in the center of the space, and use an open-design utility distribution chase.
In the event a wall is necessary to separate areas, use low walls not exceeding 54 inches in height. For example, dish machines often require a wall to separate them from other aspects of the kitchen. Make this a low wall so that inmates remain visible while working in that area. The goal with placement is to make sure you can stand anywhere in the kitchen and see everything.
Adequate aisle space takes on greater importance in correctional foodservice, too. If inmates bump into each other too frequently, they might get agitated, which could lead to an altercation. Code may say aisles should measure 42 to 48 inches wide, but I suggest they be at least 60 inches wide; 72 inches is even better for larger kitchens requiring a greater number of inmate workers.
Just as is the case with commercial operations, create well-defined functional work zones so the inmates can follow the food as it progresses through the kitchen. With a good kitchen design, you would progress logically from storage to prep to cooking to meal assembly and cart loading for distribution in order to minimize the number of steps staff must take along the way. The same applies in correctional foodservice. For larger populations, operators may need to stagger production and delivery of food to ensure what the inmates receive remains hot and fresh.
4. Special Features for Equipment
Today's foodservice equipment offers lots of new features and functionality, but not all are right for every application. The same applies to correctional foodservice, where manufacturers often have safety packages made specifically for this segment.
Make no mistake, corrections packages require important safety elements. If it can be tinkered with, an inmate will do just that. This is particularly true at medium security and higher state and federal prisons, which is why these operations
often require correctional equipment packages to the full safety extent available.
In my experience, most county jail kitchens that serve a population of 600 or less would not need security hardware packages. Being mindful of which corrections package is appropriate can help operators manage costs.
Having a clear understanding of the challenges to providing a safe and efficient environment for foodservice management that relies on inmate labor will enable the food service consultant to provide a more successful design for their correctional facilities clients.