Thanks to COVID-19 and customers' cravings for convenience, operators now receive orders from a variety of means, and the way they fulfill these orders is more diverse than ever. And both the way operators receive orders and the way they fulfill these orders will continue to impact back- and front- of-the-house restaurant design.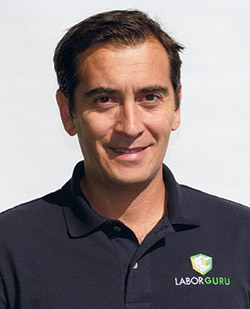 Ignacio Goris, Labor GuruKey factors include who places the orders and where they place the order. The second factor centers on where the orders are delivered and who delivers or picks up the food. Within each factor exists a variety of variables that can impact the entire process – including layout and staffing levels – from start to finish.
The first design element to explore is order input and process. For this, I will use an example to show how the design and labor can change under various scenarios. A restaurant that generates $2 million in sales a year will do about $8,000 to $9,000 in sales on the location's busy days. The busiest hour of that day should generate approximately $1,400 to $1,500 in revenues, which at $15 check average would be 93 to 100 checks.
Let's use the following assumption for processing times: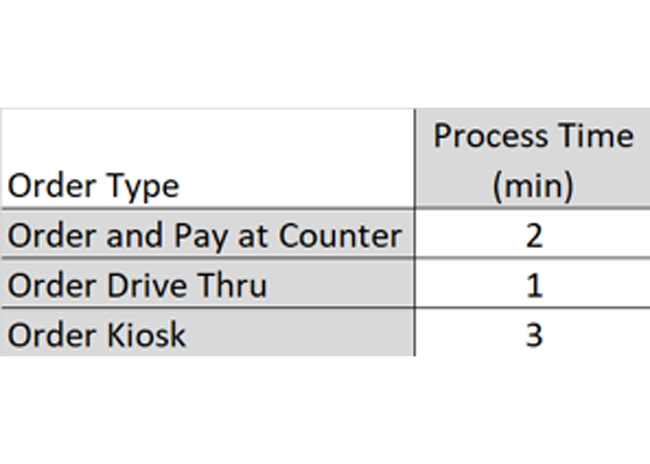 Following that logic, if 100% of the restaurant's guests go to the front counter to order and pay, then 100 transactions at 2 minutes each is 200 minutes of time. That means that 4 registers will be necessary to satisfy that demand (200/60 = 3.33).
By splitting the order mode into three types – front counter, drive-thru and kiosk – and creating a few "what if scenarios," the graph below shows the impact on the various ordering modes. For example, the number of registers could range from four to one and the number of kiosks needed could be anywhere from zero to three. Those are huge variations that impact the customer flow, equipment design and guest spacing in significant ways.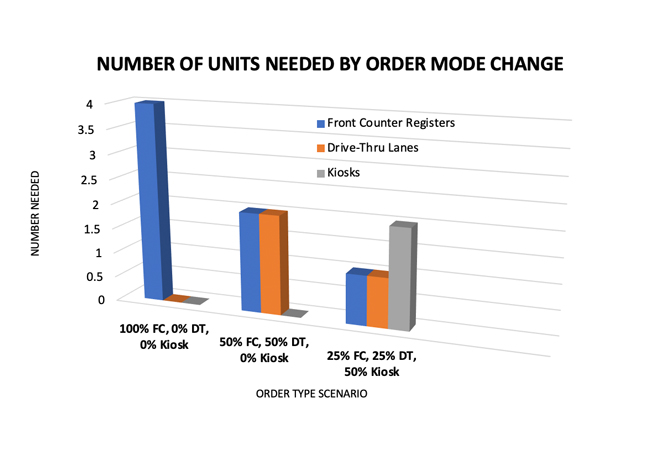 The most profoundly impacted elements are spaces and activities tied directly to transactions, such as tables needed in the seating area and space for guest ordering, paying and queueing.
While the design changes represent an important consideration, another aspect of the operation directly related to the infrastructure is the labor necessary to support changes in design. The labor model to support four registers and no kiosks is very different than one where the restaurant has only 1 register and 3 kiosks.
Other examples of restaurant design affected by shifts in how orders come in and are delivered to the guests are:
Number of phones/space for phone order takers in a high-delivery restaurant with the shift from phone ordering to online ordering
Number of drive-thru lanes and the balance of order taking points (and staff) when a restaurant goes from a typical 50-60% drive-thru to 100% drive-thru
Location and size of pickup shelves for online ordering, and the proper way to identify each item and each order for order accuracy
The production and packing of orders for guests who order on-premises and choose to eat on-site vs. guests that order online for takeout. Concepts with face-to-face ordering and in-line assembly processes now receive online orders that have a completely different information flow. And at certain volumes, these online orders require their own production lines and expediting stations to prevent major disruptions to the guests ordering on-premises.
Indeed, the big shift concepts have experienced in revenue centers and shifts in ordering mode require us to think about the design with new eyes and factual analytical way to understand what the new business needs are for our concepts to grow in the new normal.
---
This story is a follow-up to Ignacio Goris' previous article: More Revenue Options Require More Planning