Life was easier for restaurants when guests had fewer choices. Going back several decades, the only decision we had to worry about was to determine whether the food was for here or to go. The first big change happened when drive-thrus came about for quick-service restaurants.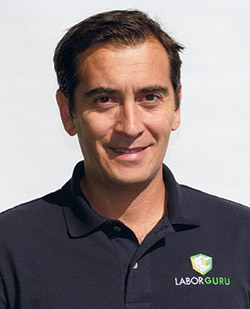 Ignacio Goris, Labor GuruFor many concepts the drive-thru became a beacon of sales and throughput. With that then-radical approach to sales came additional equipment and technology, including display monitors, food labels/tickets for each order, automatic beverage dispensers, drive-thru timers and even dedicated production lines to serve drive-thru customers faster. Little did we know at the time that was just the beginning of the off-premises boom.
In the years immediately preceding COVID-19, off-premises sales channels grew steadily, and then the pandemic kicked them into overdrive. One operator we work with used to have three simple revenue centers: on-premises, customers who ordered on-premises but consumed their food off-premises and drive-thru. As we started to evaluate how the business has evolved, though, it soon became apparent the operation now has nine different revenue centers.
What changed? Simply put, orders now flow into the business by even more methods than before and customers now have multiple options when deciding how they wish to receive their food. In the three-pronged revenue scenario described above, customers had to visit the restaurant to place their orders, regardless of whether they intended to consume their food on-premises or off-premises. Now they can often order food in-person, online or via the phone.
I started counting; I came up with 27 different variations on these ordering options today. While not every option applies to every restaurant, they do apply to many restaurants.
These varied scenarios create several challenges. First is forecasting the way sales will come into the restaurant. Understanding this is important because it allows the operator to create a plan to staff and serve the anticipated demand. Operators may need to dedicate stations for customers that order online or make the workstations bigger and increase staffing to satisfy the demand where necessary. It can be possible to reduce overall labor since online orders have different labor requirements compared to traditional in-person ordering. In fact, in some instances, proper forecasting and station structure can reduce labor requirements by up to 50%.
Another challenge to address is whether the operation will produce all the food the same way at the same point? Do the regular production lines have the necessary capacity? If the answer is no to the second question, operators may need to add more production lines. Answering these questions also requires longer planning and will typically lead to changes in execution and design to satisfy the demand from multiple revenue centers.
Concepts with drive-thrus have wrestled with these challenges for decades and operators with high online sales face similar issues. One concept we work with had online sales so high the company had to open four production lines to support the online channel sales while they have a single line for walk-in guests.
As you can see, adding online ordering or working with third-party delivery may sound simple but effectively and efficiently incorporating the various revenue centers that come with these approaches requires considerable thought and planning as they impact every aspect of the enterprise.
Next week's blog post will go over details of the design changes and labor implications of the revenue center explosion.