As the pandemic plays out, lots of conversations continue to take place trying to dissect the long-term impact this public health crisis will have on the industry.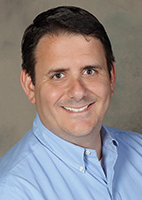 Joseph M. Carbonara, Editorial DirectorFoodservice professionals continue to wonder whether consumers will still have a taste for the convenience of delivery and takeout once the pandemic ends. The answer is yes — who doesn't love restaurant-quality food delivered to their home or office (when we eventually return to our workplaces)? Will self-serve food ever make a comeback? Yes, and it's quietly happening already. Will overt sanitation efforts remain an important part of building customer confidence? Yes, at least for the short-term. The list goes on, but you get the idea.
What won't change, however, is the importance certain industry fundamentals play in shaping a foodservice company's success. For example, video conferencing may impact the frequency with which project teams gather or suppliers call on their customers, but this tool will not entirely eliminate the need for face-to-face meetings. Let's face it, product demos and training sessions over video calls only go so far. Would you rather have a service agent who has only watched a few videos or one who has had hands-on training fixing your combi oven or warewasher? I think we all agree the latter would be the better choice.
A comprehensive evaluation of a piece of foodservice equipment will require operators to visit a dealer, rep or even factory test kitchen to cook various menu items to see whether the solution truly meets the application's demands. This explains why so many reps continue to report high levels of activity in their test kitchens throughout the pandemic. And dealers and factories continue to invest in developing innovation centers, which has become the new colloquialism for test kitchens.
Indeed, technology has done the industry a great service this past year, allowing members of the supply chain to connect intellectually and socially while remaining physically apart. One key element to navigating the post-pandemic world — whenever that gets here — will be knowing how to put technology to work for you, your company, your suppliers and your customers. Technology works for you, not the other way around. And it's easy to lose sight of that with all of the promise that slick new technology can offer.
Further, another aspect of the foodservice industry that won't change is the need for business leaders that can see the bigger picture without losing sight of the little things. The successful leaders of both today and tomorrow will continue to know how to deal with adversity both professionally and thoughtfully. That's because this pandemic is not the first test this industry has faced, nor will it be the last. The industry needs professionals that lead by example and give of their time willingly to make their supply chain relationships better and support the various industry associations.
Are you wondering if such a group of people exists? The short answer is yes. These attributes apply to the FE&S 2021 class of Top Achiever Award recipients as well as Cini•Little's Richard Eisenbarth, recipient of the magazine's 2021 Hall of Fame Award. Each of these foodservice professionals profiled in this issue charted their own unique paths to foodservice success. The one thing they have in common is that their very presence makes the industry a much better place.