Recognition as an FE&S DSR of the Month does not come without a strong commitment to the role. This group of professionals delivers topline sales dollars, understands how to work well with clients and gain their loyalty for future projects, and at the same time builds respect among supply chain partners.
When talking to dealer sales reps about what makes them successful, they cite a few common elements: seeking solutions when problems arise without placing blame, keeping up to date on product knowledge, and understanding how their customers will use equipment and supply items on-site. Here, the 2020 class of DSRs shares some wisdom on working collaboratively with operators and other members of the supply chain.
---
DSR of the Month — January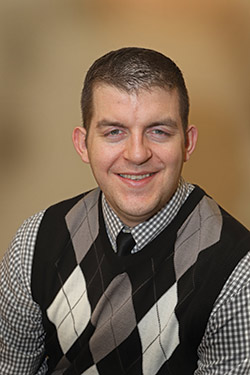 Buller Fixture, A Division of Cash-Wa Distributing
Omaha, Neb.
"The industry needs to make kitchens more efficient," says Tyler Dubbs. And he focuses on doing just that. Dubbs cites combi ovens as one piece of equipment that has had a dramatic impact in making his customers' kitchens more efficient, along with a two-sided grill that another high-volume customer has had success with.
Dubbs is deeply invested in building his knowledge of equipment through on-site hands-on training and investing time in programs offered through Supply & Equipment Foodservice Alliance, as well as through factory visits. He considers himself a sponge for new information.
Dubbs carries his work ethic as a former chef into his role as a DSR, meaning he takes the time and effort to do things right the first time since as a chef, "you don't want to mess up a dish and redo it," he says. His normal routine involves visiting customers, prospecting and drafting projects.
---
DSR of the Month — February
Economy Restaurant Equipment & Supply Co.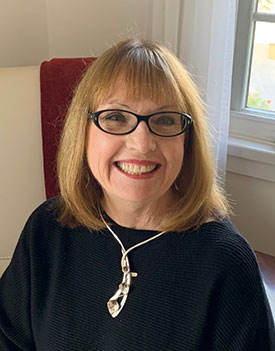 San Marcos, Calif.
Identifying conflicts before they affect a project is one of the keys to success for Pam Chereskin. For example, the specs for one school project called for gas hookups, but the equipment schedule had it down as an electric kitchen. Her advice: Always check the details to ensure that the information is correct.
Knowing the site is also important, Chereskin emphasizes. For example, she has worked with older schools without three-phase electrical power, which meant the ventilation provider had to be aware the facility could only accommodate single-phase equipment. "It's not possible to just change an outlet," she explains. "The breaker needs to be replaced, and wiring may need to be pulled to accommodate equipment. Understanding the parameters and what physically can be done with a site is important."
---
DSR of the Month — March
Monsey, N.Y.
Starting a project and seeing it through to fruition gives Michael Cinosky great satisfaction, along with helping clients solve problems and open new locations. He likens the feeling to his chef days, using the phrase "spiking the ticket," which means putting the final ticket on the spike for
the night.
Cinosky believes in continuing to adapt to new technologies and changes in the industry as keys to foodservice success going forward. Among the notable changes he sees shaping the market: touchless ordering and payment systems, new ovens and procedures, more combis on the market, and the increase in drive-thru and takeout.
As far as the proper design and flow of a restaurant kitchen, Cinosky says, "It's about what the customer wants and needs. It starts at the menu, and we build from there."
---
DSR of the Month — April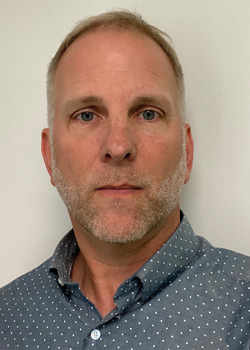 Memphis, Tenn.
Jay Campbell enjoys being in front of customers and satisfying them with successful delivery, installation and training on the equipment to help make the operation effective and efficient.
Campbell's book of business includes schools and restaurants. Schools, he says, clearly "have to figure out how to do more with less space." Schools also have less time to serve students than restaurants have to serve their customers. Because of that, working on flow and efficiency becomes critical in the school foodservice environment, he notes. Also, students want more variety today, he adds, which means more versatile equipment on-site to accommodate more products.
The newer ovens that allow people to do more with less are exciting, Campbell says. "There are now opportunities to have a kitchen that creates great products in a short period of time without a ventilation hood."
---
DSR of the Month — May
Folsom, Calif.
Corporate culture helps shape the way Shawna Snyder works with her clients. "I'm given the power and capacity to do what's right by my customers," she says. "As long as I filter everything through my core values, I know I am doing the right thing."
Project challenges are plentiful at the moment. "Right now, every time you turn around, there is an obstacle," Snyder says. That list includes long lead times on products due to various supply chain issues, freight carrier challenges and problems with parts coming from overseas. "My team works on a sense of urgency," she adds. "It's an obstacle."
On the equipment side, Snyder points to the electric dry well as a product innovation that's left an impression on her. Getting the same consistency without the plumbing requirement is a huge advantage for some of her clients.
---
DSR of the Month — June
Rapids Foodservice Contract & Design
Marion, Iowa
Jeff Rice's goal on any foodservice design project is to make things as efficient as possible and provide a good workflow. When sitting down with the end user/customer, Rice begins by asking for menus and collecting the basics, like how many meals the operation will serve each day.
Rice enjoys the design aspect of his role and, design-wise, foresees the impact of COVID-19 sticking around a while. For example, he cites the likely use of more open-air merchandisers that allow people to help themselves with less handling of items by multiple people.
Two areas Rice says always provide huge hurdles include freight and logistics, and these show no signs of improving in this COVID-19 era. He credits project coordinators with staying on top of things when there are issues.
---
DSR of the Month — July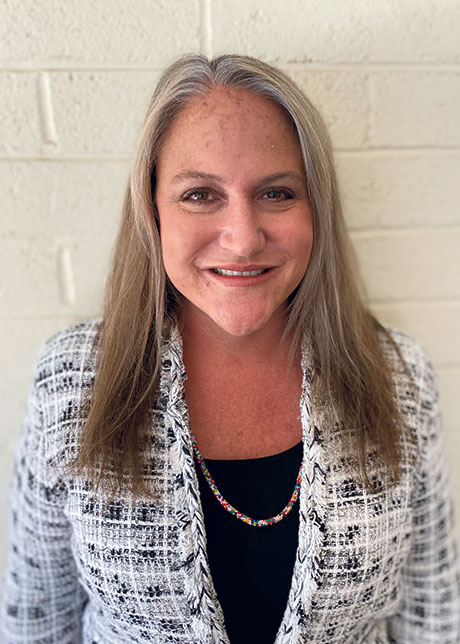 Peoria, Ariz.
Similar to other DSRs, Alexa Wilson's biggest concerns at the moment center on freight issues and supply shortages. "The freight issues are affecting everyone across the board," she says, adding that fulfillment of orders is a huge obstacle.
Pertaining to bars, Wilson notes new sinks are coming out, and she sees greater use of vertical space today. Ice makers that make large ice cubes are also of interest.
Wilson strives to maintain a good relationship with the architects, the electricians — everyone who is part of the team. "Sometimes you may have people on a project that can be competitors in some way. You have to take the time to get to know them and work with them," she says. "We don't always have to compete with one another. I don't just want to make a sale. The whole project is what I am passionate about."
---
DSR of the Month — August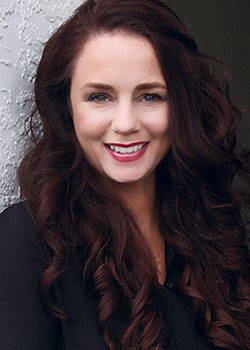 Miami
Designing and building spaces is something Karen Richardson loves about her job. She cites the joy the process brings and the fulfillment of seeing the job complete as unmatched. "I like taking a space and transforming it," she says. "Making it look new. That's what excites me. There's nothing better than to see your hard work come to fruition."
She follows her projects from start to finish, including past installation and equipment startup. "The customer pays for the job to be done right, and I do it to make sure the job goes right," she says. "We won't leave until the job is complete. Every day, I go out there I represent my company as if I own it."
Richardson proactively looks at aspects of her projects to prevent mistakes in the design or equipment specification.
---
DSR of the Month — September

Minneapolis
With the challenges around the procurement side and order fulfillment today, Brian Cepek notes that every part of the process has to change and adapt. "You have to keep things moving," he says.
When it comes to finding the right piece of equipment, Cepek turns to the manufacturers' reps in the market. "Things will go down," he says. "Do I have a good relationship with the people that represent and service the equipment? If a piece of equipment goes down on a Friday night, can I get someone there to fix it? That's how I choose."
Cepek views chef-driven restaurateurs as pushing the design limits. With higher-end clients come higher expectations, though, he adds. "Working with the high-profile chef is great, but so is working with their teams like the sous chefs and other members. The next wave of restaurants often come from these team members," he explains. "And when they go out on their own, they call you."
---
DSR of the Month — October
Woodridge, Ill.
Gordon Marsh cites combis and blast chillers as two types of equipment making an impact today.
Marsh is seeing smaller equipment and ventless options playing a more prominent role in bringing food options to operations with space considerations on his projects. "A small bar can run an operation, and now they can offer paninis and flatbreads," he explains. "One piece of technology and now they can do more."
Every project is different, which is something Marsh enjoys about the DSR role. "You have to be agile on your feet," he says. "That's what drives me along with the chase to get the project."
October's DSR of the Month was named the FE&S DSR of the Year.
---
DSR of the Month — November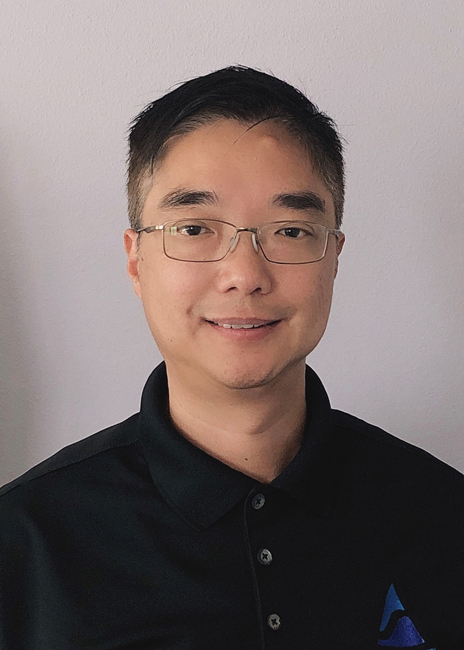 City of Industry, Calif.
The learning never ends in the foodservice industry, notes Stephen Yeung. He adds that every year, and even every quarter, there's new technology and concepts hitting the market. He prefers to take a hands-on approach to learning. "I have to keep asking questions, write down the answers and keep reviewing that information," he says.
Yeung works to fully understand each project, not just quote model numbers and prices. Instead, he wants to make sure he knows what the operator hopes to accomplish and help clients meet their goals. An example was when he was working with a college that wanted to convert a space into a grab-and-go area. Once the plan and equipment list were established, Yeung reviewed the project at the jobsite to ensure the infrastructure was in place for the project to be successful, including proper electricity, necessary floor drains, etc. "These steps make the process more personal and allow us to build trust," he says.
---
DSR of the Month — December
Lansing, Mich.
Paul Swanson's enthusiasm amps up when talking about creating a design for a customer that will help the operator better run its kitchen and business. He believes every well-designed kitchen shares a few common attributes. "Mostly, it's about workflow and specifying the right equipment. In some cases, the operator does not have a menu, and it's pretty hard to develop a design without knowing what the operator plans to sell," he says. "I prefer to work from back to front in designing these spaces."
When starting a design, Swanson considers hood placement first. "That's usually a critical piece that will dictate from where the culinary staff will cook, plate and serve. The hood can't be too far from the front of the house, but it can't be too close either because it can be loud," he notes. "I usually sketch things out, and when I get an idea about where the hood is going and dry and cold storage, then everything falls into place. That usually does not come together on the first draft."