Pam Chereskin, Economy Restaurant Equipment & Supply Co.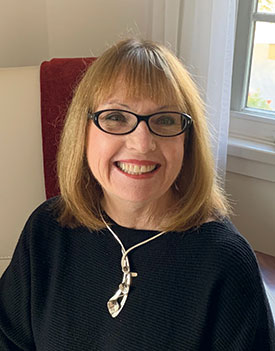 Pam ChereskinAfter receiving her Bachelor of Science degree in nutrition from California State Polytechnic University in Pomona, Calif., in 1975, Chereskin switched gears away from nutrition and instead began a career in management in the fast-food chain segment.
After 16 years, Chereskin moved to Los Angeles and served as area supervisor for a restaurant franchise specializing in varied fast-food concepts including pizza, hamburgers and Mexican food. Her experience became the catalyst to join Universal Studios Tour as supervisor in the Food and Restaurant Division.
Four years later, Chereskin moved back to the San Diego area with her husband and newborn son and began a 24-year career working at K-12 schools in a variety of positions. In her last position, she was in charge of purchasing restaurant equipment for 24 schools. Purchasing solely from Economy Restaurant Equipment & Supply Co. in San Marcos, Calif., a professional relationship was formed.
Chereskin has been at Economy Restaurant Equipment & Supply Co. for the last three years.
Q: What's the secret to getting a project done on time and on budget?
A: Some of it is the customers' expectations, how good their specs are and following through in a timely manner. It's about answering questions and staying on top of everything. I keep email folders sorted by client and hard copy files on other important information. That helps me to keep track of the chain of communication on a project.
Q: Name the most essential project management tool you use.
A: I track purchase orders in my file. I keep a chart and have Excel files but have client files that I can easily flip open. That way I'm tracking those things, writing down arrival dates when things come in. I know when everything has arrived and can keep contractors informed.
Q: What goes into writing a good equipment spec?
A: Architects and designers actually write the specs, but we have to double-check them. We just completed a school project where the spec asked for gas hookups, but the equipment schedule had it down as an electric kitchen. Identifying conflicts is key, rather than taking for granted that the information is correct.
Q: What's the most important lesson you learned when working in the K-12 and fast-food chain areas?
A: Knowing your site is important. For example, we've worked with older schools without three-phase electrical power, so the ventilation provider needs to be aware that facility can only accommodate single-phase equipment. It's not possible to just change an outlet; the breaker needs to be replaced and wiring may need to be pulled to accommodate equipment. Understanding parameters and what physically can be done with a site is important.
Q: You're known for having a solid product knowledge base and embracing learning opportunities. Why is that important?
A: Things are always changing. I'm now a SEFA Level 5 Pro and have attended three SEFA academies and seven national sales conferences. Classes provide education about products, and I use this as background when communicating with clients.