Glassware can help tailor a tabletop presentation to be a unique, personal experience for customers. Unlike dinnerware, where food takes precedence, in this category, it's as much about the glass as it is about the beverage it holds.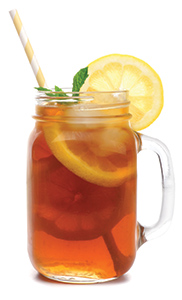 New glassware designated for use in commercial foodservice operations aligns with beverage trends and can enhance the flavor, aroma and presentation of the drinks.
A couple of other notable trends in commercial glassware include a modern appearance for classic rocks and highball glasses. Rocks glasses now come shorter with a wider opening, while new designs of highball glasses are taller with a narrower opening.
The main types of glassware include:
Tumblers — juice, highball, rocks, beverage, shots and shooters
Stemware — wine, goblet, martini, margarita, coupe, flute
Beer glasses — pilsners, pub glasses, tulip stems, Belgian, steins and mugs
Other — coffee mugs, plates and bowls, carafes, decanters, pitchers, votives, storage
Each type of glass often comes in a range of capacities. For example, a standard stacking/mixing glass may be available in sizes ranging from 14 to 22 ounces.
Glassware sizes also vary greatly, depending on the style of the line. Common sizes for standard beverage glasses are 10- and 12-ounce capacities. Stemware can range from 10 to 22 ounces. Operators often serve light lagers and domestic beers in 12- to 23-ounce pilsner glasses, while craft beers with a higher alcohol content are served in smaller glasses.
The type of beverage determines the appropriate glass. It's important to pair the right glass to the right drink since the size and shape influence how consumers experiance beer, wine and spirits by enhancing the aromas and flavors. Additionally, the right glass can elevate presentation and perceived value, enabling operators to charge a premium for the beverage.
With the popularity of craft beer and brown spirits and experimentation with ingredients for cocktails, new types of glassware have been created that feature design elements that enhance flavors and aromas. For example, a glass created for hard cider has a round bowl to release the fresh apple aroma and bottom ridges to increase effervescence.
As craft beer has become more prevalent over the last couple of years, a number of different glassware types have been designated for IPAs, ales and lagers. Although there are more than three dozen variations of beer glassware, operators are best served with five glasses, which will cover amber, lager, pilsner, wheat and ale beer. This allows the glass profile to highlight the flavor of the beer while distinguishing the type.
Craft cocktails and traditional drinks with a twist continue to enjoy a resurgence. A number of craft distillers now produce small-batch whiskeys, bourbons and scotches. Glassware specific for different types of cocktails, such as a Manhattan, a Tom Collins, a martini and an Old Fashioned, can help set each beverage apart.
In response to this trend, manufacturers have updated their classic glassware. Coupe champagne glasses with short rounded stems and lines that are simple with textured finishes are on trend. This includes colored glass with swirls or Murano-style lines in addition to faux textures with an updated '40s and '50s feel.