Reach-in Refrigerators
Pizza operations utilize reach-in refrigerators or uprights to keep perishable foods at temperatures between 36 degrees F and 38 degrees F. Operators most often use these units for long-term storage of pizza ingredients in the back of the house. Glass door models can merchandise a variety of menu items, including beverages, salads and other complementary items by the point of purchase.
What to Consider When Buying a Reach-in Refrigerator
Because reach-ins come in a range of models, configurations and sizes, pizza operators need to first look at how they will use this equipment, then determine the volume, which will impact the size the restaurant requires.
Logistics is another factor, namely stocking capabilities, such as whether the unit staff will load the reach-in from the front or the back. Factors that play into this decision include back-of-house flow and whether the operation offers takeout and/or delivery service.
Door configuration also impacts the reach-in's temperature maintenance and recovery time. Units with half doors can be a good option for operations using open wood-burning ovens since this design provides less space for cold air to escape during use.
Interior storage is another aspect that needs consideration when purchasing a reach-in. The proper shelving kit, including racks, pan guides and universal tray slides, should be specified for the needs of the facility.
Size will depend on the pizza operation's volume as well as the pie sizes available on the menu. Basic models include one-, two- and three-door sizes, although four doors also are available. Widths are typically 27½ inches for one door, 55 inches for two doors and 80 inches for three doors. Depths vary but are generally between 33 and 36 inches. Heights can range from 81 to 84 inches.
Pizza operators should note that not all interior spaces may be available for storage in a reach-in since evaporators, lights, tray slides and other components must fit in the unit. When space above a reach-in is limited, a bottom-mounted compressor is recommended, although this will reduce interior storage space and require installation of a door about one-half the height of a regular door. Top-mounted reach-in models require greater clearance but can maximize available internal storage capacity as well as product access and display space. However, while bottom-mount systems can be more user-friendly, easier to service and work best in cooler areas of the kitchen, top-mounted reach-in compressors not only run cooler but keep kitchen temperatures cooler as well.
Caring for Reach-ins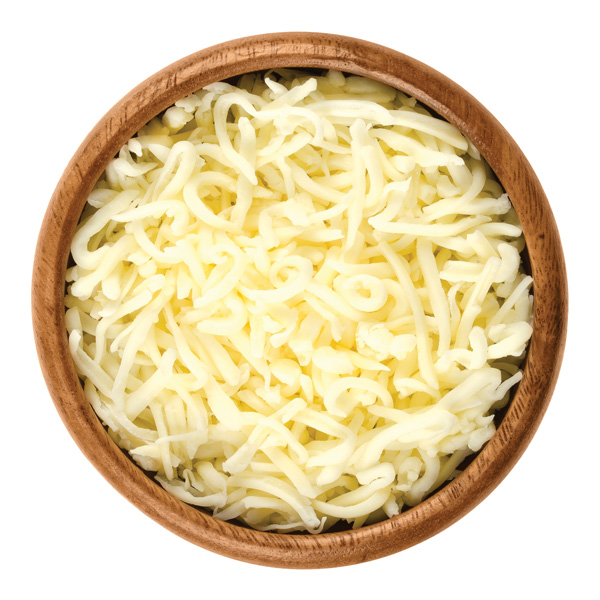 Equipment like reach-ins can be easily overlooked in pizza operations since these units are used for storage rather than more interactive applications like cooking. But because this equipment operates on a 24-7 schedule, it is heavily used in this restaurant segment as it is in others.
"Pizza operators need to remember, the reach-in is a cooler and not a freezer, so food can eat away at the coils, causing an evaporator leak," says Jamison Johnson, field service supervisor, EMR, a Baltimore-based service agent.
Keeping to a regular schedule will ensure the unit operates at peak performance. Use soap and water to wipe down the interior and exterior of the refrigeration unit on a daily basis or as necessary.
In pizza operations, airborne particles, like flour, can damage a reach-in unit's components. For this reason, operators should clean the condenser coil monthly at the very least. This task typically requires condenser foam cleaner, a spray that penetrates dirt and gets rinsed off. Staff can occasionally brush off the condenser between cleanings.
Johnson recommends also checking the drain to make sure it's emptying properly. "Debris can get caught in the drain and ice up condenser coils," he says.
Regularly check gaskets and hinges. Loose hinges will cause the door to drag and allow air to get into the unit. In addition, every three months, the fan motor and compressor should be examined to determine if there are any loose parts or excessive noise. If the reach-in is not maintaining the proper temperatures or not coming down to temperature quickly enough, this indicates it needs servicing. Regular temperature checks should be done at least once daily and recorded in a log.
"Signs service is needed are if the reach-in is not keeping proper temperatures, abnormal noises are occurring, the unit ices up, and the fan blade hits the ice," says Johnson. "Users will know how to spot when something is wrong."
A big no-no with reach-ins is keeping the door open for an extended period during cleaning or loading. "These tasks can take 15 minutes or more," says Johnson. "Reach-ins need to be turned off when the door is propped open, or the unit will ice up and cause problems." Icing also can impact the gasket and hinges.
On the service side, there can be thermostat issues that need to be addressed from time to time. "If the reach-in is low on charge, it may be misdiagnosed as a thermostat problem," says Johnson. "Refrigerant has to go through the cooler to shut the unit off, and if it doesn't, it keeps running and food gets too cool. This is the biggest issue."
If a unit is more than 10 years old and there is a compressor malfunction or the doors are warped, replacing the reach-in makes more sense than repairing the unit, which would be costly. With proper care and regular maintenance, reach-ins can last a very long time.
"However, the average service life of reach-ins is five to seven years if maintenance is kept up," says Johnson.