A roll-in refrigerator, part of the reach-in category, allows operators to wheel in racks that contain pans of food. Roll-in refrigerators and freezers can store a variety of perishable food, including meat, produce, eggs, dairy products and condiments. These units are typically utilized for prep-line storage.
Roll-in refrigerators are often specified in high-volume operations to increase back-of-house efficiency and front-of-house speed of service. These units are also commonly a part of cook-chill operations. After food is cooked and blast chilled, staff place it in pans and store it in a roll-in unit until needed.
The units can also be utilized in the prep area to hold cold items that have been transferred from a walk-in refrigerator.
The biggest misconception with this equipment is that it can be used to bring down the temperature of cooked food. Hot food should never be placed in these units. Items with internal temperatures of 160 degrees F that are stored in a roll-in refrigerator run the risk of pathogen growth, thus compromising food safety. Roll-in refrigerators are designed to hold food that is already chilled.
Although these units can be the same size or bigger than conventional refrigerators, roll-ins provide operators with a good amount of storage space and increased flexibility. These units keep food temperatures at between 36 degrees F and 38 degrees F.
The refrigerators are generally classified by size or, specifically, by internal cubic capacity, which determines how many pans a unit can hold at one time. In terms of storage, roll-ins can accommodate carts from 54 inches high up to 85 inches high.
Roll-in refrigerators are also categorized by the number of doors that are on the front. One-, two- and three-door models are available with solid or glass doors. The number of doors needed depends on the volume of the operation. More doors will be necessary for higher-volume use. For example, a two-door model typically accommodates 15 sheet pans, while a three-door unit holds 30 pans. For easiest access, base door hinging on the application. For operations with limited space, 180-degree doors facilitate easier loading of pans and trays.
Operators can choose from units with stainless steel or aluminum construction. Operators can also choose a unit with a combination of stainless steel exteriors and aluminum interiors.
All reach-ins use a compressor, evaporator coil and evaporator fans for cooling. Metering devices, however, may differ. As for the compressor, roll-in refrigerators are available in either self-contained or remote models. While some units have a capillary tube that carries refrigerant, others use an expansion valve flow device, which offers better temperature recovery in high-volume operations.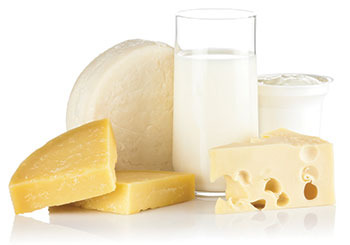 Roll-ins typically operate on 115 volts of electrical power, with the exception of three-door units, which may use either 208 or 230 volts. Depending on their size, these units require between a ½-hp and ¾-hp compressor. Thermometer or electronic control systems are available.
Standard features vary by manufacturer but may include ramps to smoothly roll in carts and interior bumpers to protect the walls from scratches and dents. Some models include electronic controllers that monitor the interior temperature and adjust defrost temperatures. Units may come with door locks and easily replaceable magnetic door gaskets.
Operators must ensure that the refrigeration system is adequately sized for the amount and type of product as well as the usage. Roll-ins must hold foods consistently at 40 degrees F or below, as specified by HACCP requirements, and must be able to recover temperatures quickly, even when doors are continuously opened and closed.
Because roll-in sizes vary, operators need to look at how much floor space is available for the unit. It's important that all space constraints are taken into consideration. For example, there should be adequate room for the refrigeration unit to get into the building, through door openings and around tight corners, in addition to fitting into its designated kitchen space.