With labor costs on the rise in the foodservice industry, self-service stations have become more prevalent. This has led to increasing use of countertop condiment dispensers in the front of house.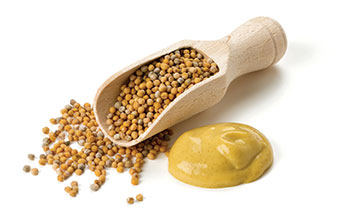 All types of operations, ranging from quick to full service, use this equipment. Countertop condiment dispensers have become more popular in self-serve frozen yogurt shops, hot dog stands and coffee stations.
Operators use these dispensers to hold, organize, portion and dispense many different packaged condiments, such as ketchup, mustard and mayonnaise, in addition to lids, straws, creamer packets and other ancillary items. These units are also becoming increasingly common for a host of food toppings and ingredients, such as barbecue and hot sauce. In addition, operators now use countertop condiment dispensers for an entirely different realm of product, including dessert toppings like hot fudge and beverage inclusions like syrups.
Operators can choose from a variety of different pumps that can handle a wide range of viscosities as well as heated and ambient-temperature products.
It's important to be aware that there are certain limitations for dispenser pumps as thick particulates can clog up these systems and cause a jam. Also, it's possible that thicker products will require a harder push on the pump, which may prevent it from retracting up and working properly.
This equipment comes in two different formats. For liquid condiments, pump-style dispensing through a bag-in-box system can be accomplished, while countertop organizers/holders handle bulk-packaged condiments like ketchup, mustard and mayonnaise packets.
Pump dispenser types include a traditional stainless steel unit that provides 1- or 2-ounce portions that an operator can dial down with the use of a portion collar. Operators can use portion collars in conjunction with 1½- or 3-gallon condiment pouches. Hybrid stainless steel pumps interface with pouches or bottles for flexible dispensing options.
Condiment dispensers can be made of stainless steel, acrylic, aluminum, plastic or a combination of these materials. Designs come in various sizes and heights, but all types seek to minimize the amount of countertop space the unit takes up and to maximize its capacity for holding condiments and other necessary items such as lids, straws, etc.
Some condiment dispensers ship with a re-freezable cold pack to keep contents chilled, while others have a storage bottom for ice. Operators can use condiment dispensers for display and dispensing as well as a means to rotate inventory. These units may include lids to cover bar condiments, such as lemons, limes and olives.
When choosing a countertop condiment dispenser, operators should consider the amount of countertop space available, the volume the dispenser will need to handle, and whether a unit that can dispense multiple items, such as condiments, straws and lids, is a good option. A dispenser to fit in with the operation's front-of-house design or decor is preferable.
Because restaurant real estate can be expensive, operators can choose to arrange condiment pumps in a tier format to accommodate more flavors in less space.
In addition to condiment pouches, these units can dispense product from #10 cans. Pouches provide a higher product yield than cans as condiments can be more difficult to access when there is little left in these more flexible containers.
One consideration when purchasing these units is labels for identifying product when multiple flavors or condiments are on display. Today's countertop condiment dispensers typically include merchandising and labeling options for end users as an all-in-one solution.
When choosing a unit, operators should figure out the goals, in addition to what they're dispensing. Also take into account the temperature of the food the unit will dispense. Heated, chilled or ambient-temperature product will have specific pump-dispenser requirements. Ease of cleaning is also an important aspect when choosing a countertop condiment dispenser.
Sustainability is another consideration. Stainless steel hybrid types offer precise portioning and are reusable. The innovations with these products are mostly in the form of environmentally friendly packaging that is recyclable, reusable and/or easier to ship.