Wood-fired ovens come in many different configurations to meet a variety of production requirements.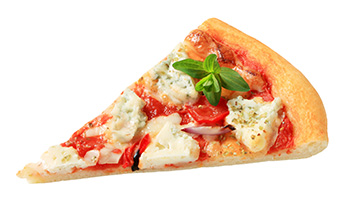 Operators use these ovens to roast and bake a wide range of menu items, including meats, poultry, fish, stews, vegetable dishes, pastries and breads as well as pizzas, which these ovens can produce in as little as 90 seconds. Operating these ovens, however, requires a certain skill and the learning curve can be somewhat high.
Wood-burning ovens tend to have a traditional appeal, since many pizza restaurants have historically used such units. With visible hearths and flames adding a measure of drama, this equipment attracts attention in front-of-the-house applications. Given the exceptional heat retention of the stone interiors, the units promise faster cooking times than some alternative pieces of equipment.
The ovens consist of an insulated cavity that contains burning wood, coal or ceramic. The heat is retained by brick or stone blocks and dispersed evenly. While traditional Italian oven interiors use volcanic rock or stone, the majority of units have adobe, refractory fire bricks or refractory concrete that is heat resistant to hold onto thermal energy. Most units are extremely heavy and must be custom manufactured. The ovens' construction can accommodate high temperatures and 24/7 use.
Cooking cavities can range from 9 to more than 40 square feet. The cooking surface size determines the oven's capacity. For example, a cooking area of 10.2 square feet can accommodate six 12-inch pizzas, while a larger area of 28.9 square feet can hold 15 of the same size pizzas. The larger ovens can accommodate up to 240 pizzas per hour. Modular units come with either concrete block or steel frame assemblies.
Modular units are designed for pre-existing operations where it would be difficult to bring in large equipment. In contrast, pre-assembled ovens are easy to install, require less space and are lighter weight. Some ovens come with expanded clay for use as a natural insulating material around the oven and with refractory cement for grouting and for setting floor pieces. Some kits also include an opening arch, a metal door with thermometer and a flue.
Pre-assembled and downsized ovens are designed for use in metropolitan areas, where restaurant layouts are most often small and/or irregular in shape. Pre-assembled models generally offer interior cooking spaces ranging from 230 to 640 inches in diameter. When not pre-assembled, wood-fired ovens can be built-in or freestanding. In the case of ovens that create negligible external heat transfer, operators can choose to decorate these units in almost any way imaginable and situate them in the back or front of the house.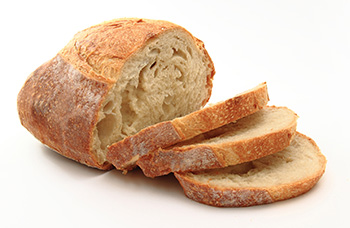 Wood-fired ovens can reach cooking temperatures from 500 degrees F to 800 degrees F. The coal bed typically gets as hot as 1,200 degrees F and temperatures can rise 100 degrees every 3 inches from the floor to the top of the dome. Because these units generally do not have a door, they have natural convection.
Installing purely wood-fired ovens, however, is an issue in most urban settings and large buildings. In major cities, it becomes almost impossible for a foodservice operator to use a solely wood-burning oven unless the facility has an old fireplace flue. Otherwise, operators will most likely need to get a special variance. Thus, gas/wood combination ovens or all-gas units make more sense for operators and are much easier to train staff to use.
Manufacturers recommend using only seasoned hardwoods with a moisture content of 20 percent or less with these units. Softer woods, such as cedar and pine, will cause residue buildup throughout the oven's exhaust system.
Some models come with a variety of burner and fuel configurations. Operators can choose to omit any or all of the radiant burners to accommodate wood.
Traditionally available options include a ledge near the cavity door that provides additional workspace and a box for storing wood. A metal dolly can provide a safe way to move and store wood ash. Other options include digital or dial temperature gauges, moisture meters, tools sets, granite shelves, stainless steel flue adapters and custom finishes.
Accessories include design artwork, custom facades, chargrills, viewing windows, doorway extensions, granite or stainless steel hearths, custom oven-mounted exhaust hoods, spark arrestors, spray filters/flue scrubbers, stainless steel or glass doors, built-in digital/analog thermometers, high-temperature fans, internal spot lights and wind cowls.