Clamshell griddles simultaneously cook food on both sides, making this equipment a popular back-of-house option for high-volume foodservice operations since it can cut cooking time by more than 50 percent.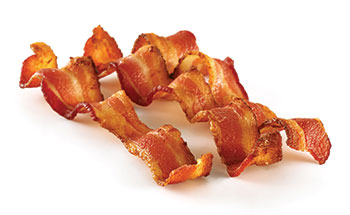 Applications of this equipment extend beyond classic proteins like burgers and chicken. Operators also use clamshell griddles to prepare paninis and serve as a warmer or cheese melter. Clamshell griddles also can quickly prepare frozen bacon shingles, with no par-baking or grease draining necessary. Some models offer height adjustments to correspond with different menu items. Operators using clamshell griddles, however, need to consider the geometry of the food: If the product is not uniform in height, it will not cook consistently with a clamshell griddle.
Foodservice operators can choose from two main types of clamshell griddles: manual units that are site- or factory-mounted to a countertop griddle and automatic floor clamshell griddle models. The manual type, also known as a topside griddle, has complex mechanisms for connecting to the countertop griddle with backsplashes and hinges. The highly automated models utilize timers to sense when the food is ready, and the top platen then raises automatically.
Exact sizes vary by manufacturer, but generally, clamshell griddles measure about 12 inches per section with about a 10½-inch cooking surface. For complete griddle coverage, mount the platens every 24 inches.
In terms of construction, these units typically feature stainless-steel exteriors, while the platens are made of either stainless steel or a composite material. Operators can specify grooved platens for paninis and other items that require grill markings.
Manufacturers recommend the use of nonstick sheets for the top platen since it is difficult to scrape off food. Without the sheet, the top of a burger or other food can stick to the platen, compromising its quality. Sheets last about two weeks with good maintenance.
Operators can choose from a variety of power options with this equipment. The majority of contact clamshell griddles run on electricity.
Electric radiant models represent another option. Instead of coming in direct contact with food, electric radiant griddles feature a 3-inch gap between the cooking surface and infrared heating element. Because the top platen does not come in direct contact with the food, the geometry of the items being cooked is not a factor. With these units, though, it becomes necessary to flip the food over at the halfway point in the cooking process to ensure both sides receive the same amount of energy. Infrared clamshells utilize less energy since this equipment doesn't radiate heat into the kitchen and has less power draw.
Gas infrared clamshell griddles measure 24 inches wide to cover the entire griddle surface. These units utilize powerful infrared burners similar to gas infrared salamanders and act more like a broiler in that sense. The gas cooking also imparts more of a broiled flavor profile. Operators can choose between natural gas and liquid propane — both of which heat up quickly — for these units.
Standard features for gas infrared clamshell griddles include stainless steel construction, an anodized aluminum arm and one-hand lift mechanisms on manual models. Some types have a leveling knob to ensure the top platen evenly distributes heat to the food surface. In most instances, the factories mount the controls on the underside of the griddle or away from the platen.