Advertisement
May 4, 2022
---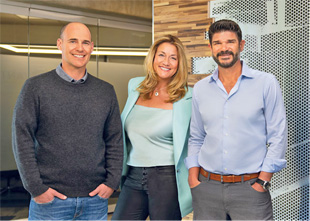 FE&S 2022 Dealer of the Year
At the inception of Avanti Restaurant Solutions, owner Mark Rossi included earning the recognition as FE&S Dealer of the Year in the company's strategic plan. This year, Avanti achieved this milestone.
This Week in Foodservice
The NRA's March Restaurant Performance Index was virtually unchanged from its February study. McDonald's quarterly financials showed mixed results. These stories and more This Week in Foodservice.
Former Red Lobster Exec to Join Denny's
Denny's Corporation tapped Kelli Valade to serve as chief executive officer and president, effective June 13, 2022.
Smith Joins Moe's in VP Role
Moe's Southwest Grill continued to reshape its leadership team with the appointment of Mike Smith as vice president of operations for the fast-casual chain.
Papa Johns Updates Leadership
Papa Johns international made a series of leadership updates to its international operations.
SHFM Announces Awards Winners
The Society for Hospitality and Foodservice Management recognized the accomplishments of three foodservice professionals with the organization's annual Directors Awards.
Remembering Gary Inverso
Gary Inverso, a longtime member of the foodservice industry has passed away.
Subscribe to more e-newsletters!
You received this e-mail as a subscriber to Foodservice Equipment & Supplies or one of its e-newsletters.

View past editions of Flash News in our online archive.

Please direct advertising questions to:


This email address is being protected from spambots. You need JavaScript enabled to view it.

, Vice President.

Please direct editorial questions to:


This email address is being protected from spambots. You need JavaScript enabled to view it.

, Editorial Director.

Subscription Support:
630-739-0900 (ext. 53) or e-mail

This email address is being protected from spambots. You need JavaScript enabled to view it.