Advertisement
March 17, 2021
---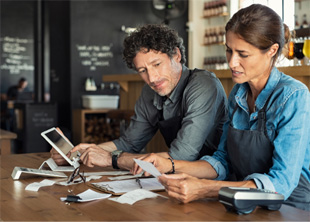 A New Threat to Foodservice Recovery
Restaurant reopening has unveiled another problem produced by the pandemic: supply chain issues affecting everyone in the foodservice industry from manufacturers to reps to dealers to end users.
Advertisement
This Week in Foodservice
Broadliners share their quarterly results. Food prices remain under control. Major weather problems in parts of the country hammered foodservice operators. These stories and a whole lot more This Week in Foodservice.
WOWorks to Acquire The Simple Greek
In a deal expected to close on April 1, WOWorks plans to acquire The Simple Greek, a fast-casual Mediterranean concept founded by Marcus Lemonis of CNBC's "The Profit."
Click here to subscribe to more e-newsletters!
You received this e-mail as a subscriber to Foodservice Equipment & Supplies or one of its e-newsletters.

View past editions of Flash News in our online archive.

Please direct advertising questions to:


This email address is being protected from spambots. You need JavaScript enabled to view it.

, Vice President.

Please direct editorial questions to:


This email address is being protected from spambots. You need JavaScript enabled to view it.

, Editorial Director.

Subscription Support:
630-739-0900 (ext. 53) or e-mail

This email address is being protected from spambots. You need JavaScript enabled to view it.