April 13, 2021
---
We at FE&S magazine strive to deliver you the most authentic and original foodservice E&S insight that's out there. Thus, we collaborate with leading suppliers to provide you with the latest trends, innovations and solutions for your operational challenges.
Top 5 Benefits of Boilerless Equipment
Boilerless combi ovens use a different approach to creating steam, featuring five distinct benefits that boiler ovens can't compete with. Discover the top reasons to choose a boilerless oven, including greater precision, greater efficiency and reduced maintenance costs.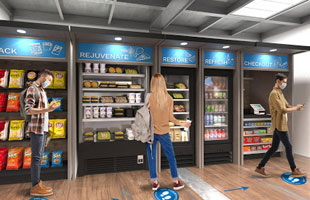 PopMarts™ Provide Operators with a New, Safe Space
The pace of change in foodservice continues at unprecedented levels. Organizations continue to reimagine strategy and think outside the box in order to survive. But thinking "inside the box" can really pay off with a PopMart™ from Kitchens To Go®.
Open vs. Pressure Frying: Differences and Similarities
Shopping for the right equipment can be GREAT (so many choices!!) and HARD (...so many choices...). The fryer is a critical piece of equipment that often throws operators for a loop and raises the subsequent question: 'Open fryer or pressure fryer?'.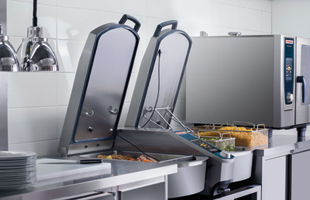 RATIONAL Helps Caterers Meet New Challenges
As caterers return to business in the post-pandemic "new normal," they will face challenges unlike any they faced in the past. While there may be supply chain challenges due to the unpredictability of restrictions and reopenings, the smartest caterers will be flexible and not only survive but thrive.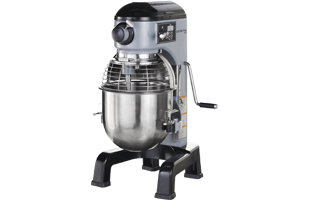 Hobart Offers Cost-Effective Mixing Solution
For kitchens that need a mixer for multiple applications, periodically mix heavy doughs and/or have limited batch use, Hobart offers its Centerline™ HMM20 standard heavy-duty mixer. This versatile 20-quart mixer is an excellent solution for kitchens that mix for less than four hours daily.
Click here to subscribe to more of our e-newsletters!
You received this e-mail as a subscriber to Foodservice Equipment & Supplies or one of its e-newsletters.

Please direct advertising questions to:


This email address is being protected from spambots. You need JavaScript enabled to view it.

, Vice President.

Subscription Support:
630-739-0900 (ext. 53) or e-mail

This email address is being protected from spambots. You need JavaScript enabled to view it.