Sweeping changes in the last few years have affected all members of the foodservice industry. That includes manufacturers' reps, a group that has especially had to adapt to these changes — not to grow, but just to stay in business.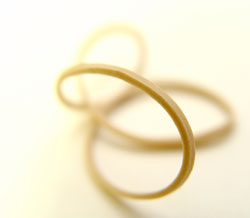 Mergers and acquisitions. New partnerships and technologies. Expanding geographic and market reach. Price wars.
Many say the role of the manufacturers' rep has changed, and in some cases, dramatically so. Others see it as a more gradual process that has taken shape simultaneously with various industry changes. "I think "evolve" is a better word," says Michael Posternak, principal of Posternak Bauer Associates Inc. in Eastchester, N.Y. "We have to work smarter, more quickly and more accurately because the pace of business has really hastened as a result of the Internet, e-commerce, social media and other factors."
What hasn't changed, Posternak adds, is the basic role of the manufacturers' rep as the eyes and ears of the factory in a local market. "It's our responsibility to be the specialist, the intermediary and the facilitator between the local demand for the product and the manufacturing of the product as the "marketer" of the product, so to speak," he says.
Still, the intensity at which that role must play out has grown tremendously.
"In the last couple of years, as dealer and operator buying groups have become more pronounced, the ongoing negotiation of prices has had an effect on what manufacturers' reps do," says Danny Collis, principal of the Collis Group, a Richmond Hill, Ontario-based manufacturers' rep firm and current president of Manufacturers' Agents Association for the Foodservice Industry (MAFSI). "We're seeing a more sophisticated class of reps starting to emerge in the industry, one that embraces technology and consolidation. This has created some of the major rep groups in the U.S. we see today."
Smaller manufacturers' rep firms like the Collis Group have looked to expand both their services and reach to remain competitive. "We have taken on more lines in the last few years because there is so much competition in every product line," Collis says. The firm has also strengthened partnerships with other industry members and aligned more closely with MAFSI.
"We try to continually look at where the industry is going and how we're going to remain relevant three to five years from now," Collis adds. "While we have looked to rep more lines, if you have longevity in the lines you represent, you become that much more comfortable in everything you sell. And the more you learn, the more you are consistent."
Jeff Couch, principal of the Preferred Marketing Group in Chatsworth, Calif., has essentially switched from a street-sales focus to a more strategic one. "We focus more on lines and customers that we're able to grow and generate revenue from," he says. "We didn't want to waste any more resources on lines that weren't growing, so we redeployed our business to call on the segments poised for growth." For PMG that meant a stronger focus on chains, including the emerging brands.
Still, the ability to cater to all foodservice segments has helped Couch and other firms continue to stay in business. Collis, like Couch, has seen a resurgence in chain business since the recession and has taken advantage of that market. But there have also been increasing opportunities with the Canadian government as well as in the independent restaurant segment, especially in Toronto.
New York has also seen a resurgence in independent restaurants, says Posternak. But the focus does not — and must not — end there. "We've been able to segment the market with specialists in healthcare, B&I, schools, universities, prisons and restaurants," he says. New York, like some other major cities in the United States also has a strong ethnic contingent. "We work with Asian dealers, Orthodox Jews specializing in kosher foodservice and Greek restaurants," Posternak says, naming just a few such clients. "A lot of the independent restaurants and B&I operators had old equipment that they were just maintaining over the last few years, and that equipment is just now being replaced."
Joe McDonald, president of E3 Commercial Kitchen Solutions in Taunton, Mass., has also focused on creating diverse segment specialists. "We break up the responsibilities between two partners and five salespeople so all of us are responsible for different segments," he says. "One is involved at the university foodservice level, while another one is more chain focused, and then we have specialists in K-12 and healthcare foodservice. I tend to spend a lot of time with larger dealerships and consultants, and we also have a chef on staff who spends time with different restaurants and operators in our test kitchen." While all E3 partners know each segment well, the specialist essentially serves as the point person when customers from that particular segment call.
Continuing Education
Operators from all segments are smarter about what they want and about what's available to them. "In many cases end users have done their research by the time you get to them," says Patrick Malloy, Zink Marketing's territory manager for Cincinnati. "That has driven the manufacturers' rep to get the information customers want immediately — they expect it immediately."
Showing a catalogue and relaying basic equipment information simply doesn't cut it any longer. Manufacturers' reps have to earn customers' trust and ongoing business by going one, two or three steps further than was previously the case.
For Couch, that has meant capitalizing on PMG's 4,000-square-foot education center and test kitchen, which the firm built two years ago. "We installed 16 feet of hood, including UV hoods, along with the most state-of-the-art equipment on the market," he says. "The center can hold 45 people, and we hooked up TV monitors and wired the kitchen with mics for presentations."
PMG also opens up its test kitchen for chains looking to do menu and recipe development outside their own facilities so as not to disrupt operations. Conducting these tests at PMG also allows the chain customers to try out different pieces of equipment for different cooking applications. Couch, a former chef, has relied on his strong culinary background to take the test kitchen experience one step further, essentially acting as a consultant to help chains enhance their operations.
"I look for a strong culinary background when I hire now," Couch says. "I find we need to be better culinarians as opposed to salespeople. It goes back to knowing how to prepare food while saving energy and labor at the same time."
Posternak and Zink have also honed in on the culinary aspect of their businesses. PBA partners with a food broker in New Jersey to run a test kitchen for operator customers and dealer sales forces. "There's been a growing industry trend for reps to have training facilities either on premise or shared with another resource."
Zink Marketing has partnered with renowned chef and restaurateur Steve Schimoler in Cleveland, opening a satellite office right in the kitchen and office space above Schimoler's restaurant, Crop Bar and Bistro. The rep firm helped outfit the remodeled restaurant with new equipment such that the kitchen has also served as a consulting center for various restaurant chains and even a water filtration company looking to test different menu items and applications. Zink also uses the space to demo its Top O' The Table tabletop and smallwares products for Schimoler and other operators.
McDonald has also found that, as a manufacturers' rep, he has had to become more of a consultant. "Price has become such a driving factor in our industry," he says. "You either have price or you have features and benefits. It's easy to sell on price, but we stay away from that. It's more our job that the people using the equipment know what's available to them and that we sell them the right piece of equipment for their operation."
For example, before selling a piece of foodservice equipment, McDonald looks to first know the details of the operation, from the number of seats to the daily covers and peak hours, to the nature of the employee base using the equipment (culinary students tend to be more trained on advanced equipment and controls) and what the turnover rate is like. McDonald relies heavily on the test kitchen demos, stopping just short of actually rolling blast chillers into conference rooms for live demos, and using one of Boston University's campus kitchens.
Building Relationships
Just as manufacturers' reps must focus on educating end users and dealers, they must also continue to educate themselves. Sure, attending factory meetings, training and demos and reading up on the latest lines are avenues for continuing education. But many manufacturer reps look to consultants for new information as well, and vice versa.
Posternak constantly looks to strengthen his relationships with consultants, even holding a consultants' appreciation dinner each year during the International Hotel, Motel + Restaurant Show in New York.
And then, of course, there is the manufacturer-dealer relationship. "With so many mergers and acquisitions and conglomerates, there is more strain on the reps to understand what the customer is utilizing in the kitchen," says Couch. "Dealers look to us to bring them the business and the information probably more so than before. There are less dealers with people out on the street than before, so in essence, we become that street sales force."
In addition to manufacturer mergers, dealers have banded together to grow larger. As a result, they're busier. It's up to the manufacturers' reps, then, to step in and really beef up their education, on behalf of the manufacturer, but also for their own benefit. Stronger dealer relationships mean stronger sales in the long run.
"There has always been a strong interdependence between good dealers and good reps," Posternak says. "You have to be quick, responsive, a problem solver, a facilitator, and not be an obstacle to their business. You need to help stimulate demand for the products you represent."
Having previously worked on the manufacturing side, Posternak knows the importance of bridging the gap between manufacturer and dealer. "We need to be able to present a balanced viewpoint, knowing both how manufacturers think and what operators and dealers need," he says.
In some cases, part of that need has been helping stock inventory and expand warehouses to be able to back up the dealer when a product needs to be shipped fast. "We have had to get into more warehousing," Collis says. "Some dealers don't want to take on as much overhead, so the reps have begun to take it. We've also created more test kitchens and showroom facilities where that once was just a dealer thing."
Collis has also found the need to keep dealers more in the loop. "I used to think three or four years ago we should call on more end users rather than dealers, but then the dealers felt like we weren't around," he says. "We have tried to strengthen relationships with our dealers to express the value we can bring to the table." Part of that value is being available for help and questions that both the end user and dealer might have.
"Dealers are so busy today," Collis continues. "Everyone has to work together to take care of the customer. We find we're doing a lot more lunch-and-learns, scheduled meetings and trainings, and overall being more strategic about our approach with dealers. We can't just stand around a showroom anymore and ask, 'What do you need?'"
Manufacturers' reps have also strengthened their partnership with service agents to deal with issues gone awry. "If we order a fridge and it doesn't work, we need to send a tech out to fix it immediately," Collis says. "If this happens to a dealer, the customer may not want to deal with them anymore." Reps have to work with the dealer to resolve problems to prevent customers from trying to return items, which causes a loss for all players involved.
Time for Technology
Efficiency continues to play a key part in a rep's job. While technology helps make reps' jobs easier, it has also caused them to grow larger, both in size and scope. "It's not your father's rep firm anymore," says Couch. "Technology allows you to have a more spread out sales force, not all at one location necessarily."
This is certainly the case for McDonald and E3 Commercial Kitchen Solutions, which has a predominantly remote sales force. "We stopped using Outlook and went to a Gmail and cloud-based system so everyone can access purchase orders and other files from anywhere in the field and at any time."
The company also switched to a voice-over-IP phone system so that a central phone number rings through to the staff cell phones if the main line is unavailable. That way someone is sure to pick up and can easily transfer the call to another cell phone or landline if necessary. In addition, the rep firm uses video and live chat to have instant face-to-face meetings without having to put people on hold.
"It comes down to speed and accessibility," McDonald says. "Having the right information gets you to the starting line, but we decided to look beyond that at every possible scenario to get the information to the customer faster."
Smartphones and iPads have also become integral tools at many rep firms. "I wouldn't say technology has helped the role of the manufacturers' rep change; the role of the manufacturers' rep has changed because of technology," says Zink's Malloy. "The instant gratification we get from AutoQuotes, e-mail, and social media has driven us to have to be more efficient and get the information immediately."
Melissa Greenwald, central Ohio territory manager for Zink Marketing/Top O' The Table, led a discussion about technology and iPad use in front of a packed room full of manufacturers' reps at the annual MAFSI conference earlier this year. Forget the car trunks stocked with stacks of paper catalogues; manufacturers' reps are going digital. "We use iPads to access manufacturer websites, track shipments, check pricing and more," she says. "I can access information for customers on the spot."
Says Malloy, "Manufacturers have always done a good job of getting us information; the gap was what we did with the information. Back in the day we carried tubs with folders and price lists and fifty pounds of catalogues and then would have to go to the laptop and save it all in the file system. But time is so precious, and we don't have five minutes to wait for a laptop to boot up, and then we can't leave it on all day because the battery dies. iPads give us the platform to have instant access to information anytime, anywhere."
Many tablet computers like iPads also have video capability, such that manufacturers' reps can show product demonstrations on demand in front of the customer. "We can also take a photo or video of a location or product we see out in the field and send that back to the factory if there is a problem and we need to point out what's wrong," Greenwald says. "The factory can respond to the issue when I'm still on the call."
"Manufacturers launch their products, and they expect traction immediately," Malloy says. "In the old days it could take six or eight months down the road for the word to finally get out."
McDonald also uses his iPad in the field to show videos of product demos and pull up catalogues, among other uses. "It's so much easier to instantly pull up a video showing a cooking presentation by one of the manufacturers' chefs than to say, "Let me go back to my car," and grab catalogues and other documents," he says. "I can open any account we have and check business at any time. We're also able to keep real-time data from the manufacturer by ourselves. It helps us keep a real pulse on the industry, and we don't always have to rely on the factory for information."
The Future Is Now
Technology will certainly play a major part in the future of the manufacturers' rep role, but so will hiring and training the reps of tomorrow.
Posternak has been a major supporter of younger generations entering the industry. "One of the benefits of the younger-generation employees is that they're more in tune with current technology and social media," he says. "We've also made some recent hires with hands-on cooking experience. Our newest hire is a former chef."
While some rep firms have survived the many consolidations, partnerships, buyouts and mergers, countless others have not. The rate of adaptability determines the survival rate. Technology challenges manufacturers' reps to stay current, but it also helps improve efficiencies and customer service. Relationships with dealers have the potential to be strained as price battles continue, but it's precisely these relationships that can set one manufacturers' rep firm apart from the next. And end-user customers are more knowledgeable with more complex needs. But it's the reps' response to these needs that will cause them to sink or to swim.
The future is the future, and each manufacturers' rep must determine how to address it. How everyone else addresses the future, however, might just continue to define the reps' evolving role. FE&S