Experienced technicians share notes on equipment, service and more
More than any other member of the supply chain, service agencies deal with the realities of how kitchens perform, how staff treat equipment and how operators really operate. Four service industry veterans offer insights on the state of kitchens today: how kitchens are changing, how to get the most out of a service agent relationship, when to place an emergency call, and more.
Nathan Miller
Vice President
Florida
Nathan Miller spent much of his youth in the warehouse of his father's refrigeration repair company in the Washington, D.C., area. His family started Coastline Cooling after his father's first retirement, when calls from past customers desperate for help snowballed. Miller made the service sector his career about 13 years ago. He is committed to bringing more talent into the industry and sits on the advisory boards of several technical schools in Florida. He is a member of CFESA's board of directors and its advisory council.
---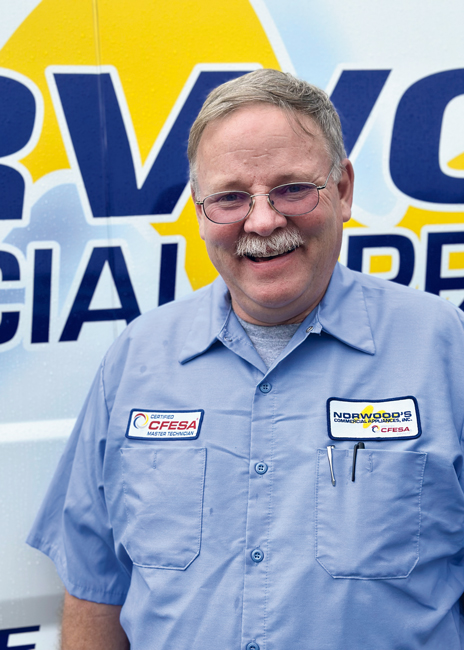 Chip Norwood
CEO and Owner
Norwood's Commercial Appliances
Boone, N.C.
Chip Norwood has worked in the foodservice equipment repair sector for more than 30 years. He formed Norwood's Commercial Appliance in 1996 through an acquisition. He has been a CFESA certified Master Technician since 2002, and his company has been CFESA Certified since 2002, as well.
---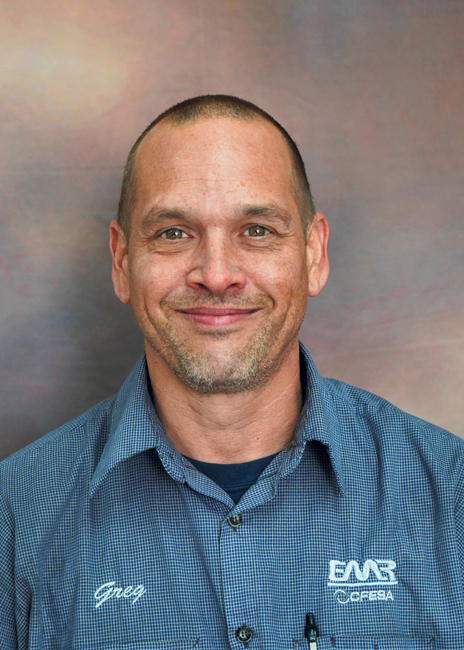 Greg Meleney
Service Technician
Baltimore
Greg Meleney has more than 20 years of experience as a service technician and is certified as a Master Technician by CFESA. He is also a trainer for EMR and has taught training classes for microwave convection ovens and espresso machines.
---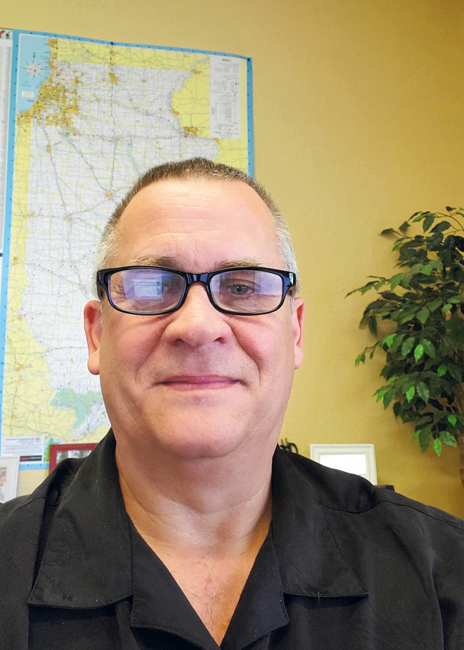 Roe Skidmore
Director of Operations
ESI, a Tech24 company
Decatur, Ill.
Roe Skidmore has been in the foodservice sector for more than 16 years, starting in sales and then moving to operations. Prior to this, he was a PGA Club professional/instructor. After losing his right leg, he won the 2010 National Amputee Golf Championship. He serves as a mentor for other people with disabilities.
---
In what ways do you see commercial kitchens evolving and changing?
NM: A lot of chains are moving to a smaller footprint to drive margins. I think the smaller locations need more communication. They're harder for technicians to service. There may not be room to roll equipment to the back if they need to. You're probably going to have to repair that equipment in place. That means you'll need to communicate to the manager the extent of the repairs, especially if it is something large. If it's a compressor or an evaporator, it's going to take four or five hours. Communicate about the best time to be in there. … All the little issues you find in the kitchen are going to be magnified in a tiny footprint restaurant.
CN: Operators want equipment to be more efficient in terms of what it can do because they are working with fewer employees. Take a combi oven, for example. You can use a temperature probe to monitor the cooking process, and the oven will adjust itself to a hold mode when the item is done. You don't have to have someone watching it all the time.
GM: Kitchens themselves aren't changing too much. If anything, people are leaning toward inexpensive "disposable" equipment, like an $800 fryer that they can replace instead of repair. A $300 gas valve plus labor and travel could be more expensive than just buying a new fryer.
RS: Kitchens are definitely not as expansive as they used to be. In the past you would have a lot of backup equipment. If one piece of equipment went down, you had another right there, so you were really not affecting your menu too harshly. Things are now getting a little more condensed which puts a little more pressure on the service company to get that unit back up and running.
Foodservice operators have been dealing with a tight labor market for years. How does that impact equipment and service?
NM: I started here about 15 years ago, right after college. Going into the kitchen you'd see the same people for like a decade. The cooks at these restaurants would blow out the drain lines and clear the filters weekly. The equipment would last 10 years. Since COVID you have a lot of turnover inside of these kitchens. We're seeing equipment that used to last 10-plus years barely make it out of warranty now. With the family-owned mom-and-pop shops, we're not seeing a big change there. They are the ones shelling out the money to buy the equipment, so they are probably putting in the extra 20 to 30 minutes at the end of their shift to make sure the equipment is taken care of. It's really the chains that have had the big turnover where we're not seeing the same quality of care.
GM: With labor shortages, the equipment is not cleaned or operated properly, which can cause problems. New, inexperienced employees could be aggressive or rough on doors and drawers, causing wear and tear.
What can operators do to get priority service from a service agency?
NM: When you sign with a vendor, you should have a kickoff meeting with them. Get on the same page. Every relationship should start with that basic building block of trust. All of the really good relationships we have with restaurants right now started with a kickoff meeting. Then keep up the communication. We will meet at a conference and go out to dinner; we'll talk about what we could be doing differently. I'm being onboarded right now by a large restaurant group, and they set check-in meetings for every two weeks. They want us to be aligned, and they are really asking us how they can be a better partner. I think that's the coolest thing in the world. They want to make sure they are being the best partner for us. We know that they have our best interests in mind because they want to grow the relationship together. Those kinds of accounts help us get better.
CN: Treat us well and pay your bills on a regular basis and on time. The customer that treats us properly, doesn't complain about the bill when we show up and pays when we send them a bill without us having to run it down — that customer gets preferential treatment. They are just pleasant to deal with. … The customers with an established relationship definitely are going to get moved to the front of the line, but as a smaller company we do prioritize. Your ice machine may be down, but somebody down the street may have a walk-in freezer that's down. They're going to lose a little more product, and you can buy ice. So we may prioritize the freezer. But if that freezer was with someone we've never done business with before, we'll go do our maintenance on the ice machine that we had already agreed upon.
What can operators do to make service technician visits go more smoothly?
NM: Knowing the chain of command after hours is very important. If something's an emergency, there's nothing you can do to prevent it from happening. It's already happened, so how can you solve the problem quickly? Escalation contacts are important. You need a chain of command and a very clear process to follow if the freezer is on fire. That actually happened to one of our customers last week. The people working at the time didn't know how to reach us, so they reached out to corporate. Fortunately, they spoke to someone who knew how to contact us.
GM: For planned maintenance, customers can make sure equipment is as clean as possible. They can schedule planned maintenance visits during off hours or slow times so that the tech is not in the way of a busy cookline. On emergency calls, the customer can try basic things like making sure water, power and gas supply are on. As techs we can take a little time during service calls to show the customer how to check these things. It will make your life easier, and it is the kind of gesture that will go a long way.
CN: When you first notice you have a problem, call about it. So many operators try to fiddle with it and adjust it on their own, then they realize at 5 p.m. on a Friday, when things are really getting busy, that they haven't been able to fix it. Now they want an emergency after-hours call, when the restaurant is already busy. We end up on the floor in front of your piece of equipment, and your kitchen team is trying to work around us. Instead of messing with it for two days, thinking you have adjusted it and fixed it, go ahead and call.
RS: Operators really need to isolate and make a list of what exactly is critical. What are the pieces you can live with being down, and what equipment do you flat out have to get repaired right away? We get a lot of nuisance emergency calls, where they have three kettles, and one is down. They're making do, but now you've got a technician in the way of everybody and the operator is paying a premium rate. If it's a walk-in freezer that's at 50 degrees F, that is a different story. That is absolutely a critical situation. … But if you leave it up to the staff in the kitchen, they deem almost everything critical when it goes down. If [owners and facility managers] can outline and eliminate some of the pieces that you would never call a technician out on an emergency basis, that would help them control costs.
What are some of the value-added services a service agency can offer operators?
RS: We keep a running history on all the labor that's been encountered on a piece of equipment on our end. We also have all the past parts. We can pull up a history on a piece of equipment pretty quickly. It's very important whenever, for example, a facilities manager is considering what to do with equipment, to include history in that. They should know if it's becoming more frequent of a need, if the age is getting up there, how hard it has been run. We can help them manage how far they want to take these more frequent service calls versus starting to consider replacement.
NM: Maybe a restaurant only has the budget to have us come out every six months for a deep cleaning, but equipment needs to be maintained more often than that. In those cases, we will show them what they need to be doing to help us do our job. We're going to coach the managers, the chefs, the cooks on how to take care of that equipment, flushing drain lines, changing filters. We'll even bring them ice machine sanitizer to wipe down basic components and the bin every week. I really think that's the building block to a strong relationship.
Any other service insights?
CN: We are seeing a lot more equipment with computer boards. Think about the computer on your desk. It's got a period of time when it will age out, while the typewriter your grandfather had worked for 50 years. It still works to this day as long as you have a ribbon for it. So at what point does that piece of equipment, even though it is expensive and only eight years old, need to be replaced? It's just like the computer on our desk. It gets worn out a little faster because the computer board burns out. The workhorse of the industry is the gas range. Why? It has a standard thermostat, some hinges and some gas valves. it's got nothing to break in comparison to computerized ovens with blower fans and multilayer sensors and intake and exhaust.
NM: I don't want the restaurants to get mad at me, but during COVID, a lot of our technical schools filled up with their former restaurant staff. We had a massive spike in enrollment in technical colleges. I'm on the board for eight of them, and the average graduating class was maybe 10 students per year. Now some of these schools are graduating 100 students a year. It's a massive increase of talent for us.
GM: Steamers are the workhorse of the kitchen. They are usually turned on in the morning and shut off when the restaurant closes. In some places this can be 10 to 12 hours. Steamers must be descaled regularly and water filter systems maintained properly. These are things that a tech should be reiterating on every service call. Retrain employees and managers if necessary. Not following these protocols will make your steamer the number-one broken piece of equipment in the kitchen.
RS: In our business, if we just try to put Band-Aids on a piece of equipment and keep it limping along, that doesn't usually fare well for us. If a piece of equipment needs to be replaced, the repairs are not long-term. They're more temporary or short-term, which doesn't make us look good because your frequency of service needs is increasing. It's not in our best interest to be out there all the time. We are looking for a long-term solution unless certain scenarios [like supply chain problems] dictate otherwise. The customer's perception is our reality.