A symbol of Americana, pies represent the third-most common dessert offerings on restaurant menus today, after cakes and cheesecakes, according to Chicago-based Datassential.
Slice It Up
Image courtesy of I Like Pie Bake ShopA whopping 78% of consumers love or like pie, according to Datassential. "There is clearly an opportunity to add more interesting pie options to the menu and keep the category exciting," says Mike Kostyo, trendologist at Datassential.
Pie also offers a plant-forward dessert option since the dish often features a wide range of fruits or even vegetables for savory options. "Using trending fruit options like pitaya or dragon fruit, guava, blood oranges, yuzu and
passionfruit, all of which are growing by double or triple digits on menus, can keep pies exciting and plant-forward at the same time," Kostyo says.
Still, pies appear on only 23% of menus, which is a decline from 29% in 2011 and a 9% drop in 2021, according to Kostyo. In other words, with consumers' appetites for pie remaining strong, there's plenty of growth opportunity for this menu item.
All-American apple pie remains the most-menued pie variety, but creative chefs use more interesting flavor profiles to keep this classic current, adding chai, salted caramel or even savory herbs like rosemary or sage. "We also see a lot more fragmentation in pies today; it's no longer just about the round pie we all know and love," Kostyo explains. "Options like rustic galettes, snackable and delivery-friendly hand pies, and easy-to-produce slab pies or cobblers are areas of opportunity in pies. Operators are also cross-utilizing pies and pie flavors more often, incorporating a flavor like apple pie or banana cream pie into a milkshake or a breakfast dish like pancakes."
Concept Close-Ups
Image courtesy of Wicks PiesMenu: In addition to operating a manufacturing facility for wholesale pies, Wicks offers 35 pie varieties a day sold whole and by the piece at its bakery cafe, which serves breakfast all day.
Most popular pies: Old-fashioned sugar cream pie, pumpkin and pecan
Production and equipment: Its retail location uses pie shells created in bulk at its manufacturing facility. In its store, a machine seals the top of the pie, which is baked in a 52-year-old 5-plate hearth oven. Each hearth holds 4 pans, each with a 200-pie capacity. "We still use small-batch dough mixing," explains Michael D. Wickersham, co-owner. "We added a bowl dumper since our dough is 170 pounds. We also brought in end-of-line X-ray equipment that checks the dough weight, and we use a mixer for small-batch dough production."
Menu: Savory and sweet pies are available out of its three dine-in/takeout locations, which feature a rock-and-roll atmosphere and unique pie bars. In addition to traditional apple, other varieties include Chicken Pot Pie, Crab Supreme, Ratatouille and Short Rib Cabernet.
Most popular pies: Apple Caramel Crumb, Baltimore Bomb (with Berger Cookies, a local specialty, melted and swirled into a sweet vanilla Chess filling) and Steak Mushroom Onion Gruyère
Production and equipment: Dough is mixed by hand, and pies are baked in double-stack convection ovens. Ingredients are held in walk-in coolers and freezers as pie mixes are made in large quantities and stored in containers. "We do have an expedite table with a 6-foot refrigerated work top to work pie slices out of," says Christopher Miller, owner. "We also have a display case out front and try to keep 18 different pies on display each day." Although this has been challenging with supply chain issues, Miller has improvised. "Due to these challenges, there were some pie varieties we couldn't put on the menu, like those with crab. That's when we added the short rib cabernet as a replacement. You can come up with many options with pies, so we work with what we have."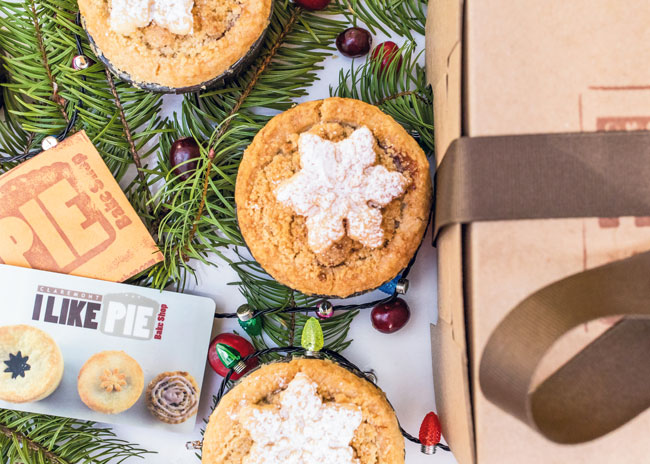 Image courtesy of I Like Pie Bake ShopMenu: This single-site restaurant with indoor seating has a wide assortment of pie flavors, between 18 and 24 varieties, rotated seasonally. This includes traditional crust, graham cracker crust, vegan, gluten-free and savory pies in sizes ranging from minis to whole 10-inch pies.
Most popular pies: It depends on the time of year, but cream pies are generally the best sellers. At press time, this included Salted Caramel Banana Cream, S'mores and Cookie Butter, in addition to traditional pumpkin.
Production and equipment: The restaurant recently moved to using mini rotating rack ovens, which have saved time and provided more consistent results. "We were still learning when we started this concept, so some of our equipment decisions paid off and others did not," says owner and CEO Annika Corbin. "The right ovens are so important, and they have made a big difference for us. We'd love to have the larger rack ovens, but we don't have the space." The restaurant also uses mixers, a tabletop dough sheeter and a small pie press. "All are workhorses and have been essential in our ability to increase production capabilities without compromising quality," she says. "Cold storage is our biggest challenge. We need four times more than we originally planned, so we are always reconfiguring to accommodate more. Refrigerators and freezers draw a lot of power, so we have limits there as well. We are very excited to begin using steam kettles for some of our fillings and have plans to add them as soon as we can make room."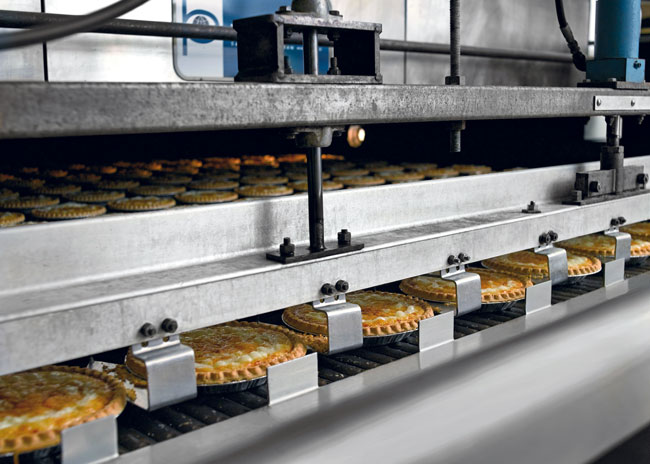 Image courtesy of Wicks Pies
Prep table
Dough mixer
Dough dividers and sheeters
Steam kettle
Food processor
Oven
Refrigeration
Freezer
Pie marker and cutters
Pie press
Pie server
Pie pans
Bakery display case