Tweaks to seating and serving come into play at coffee shops.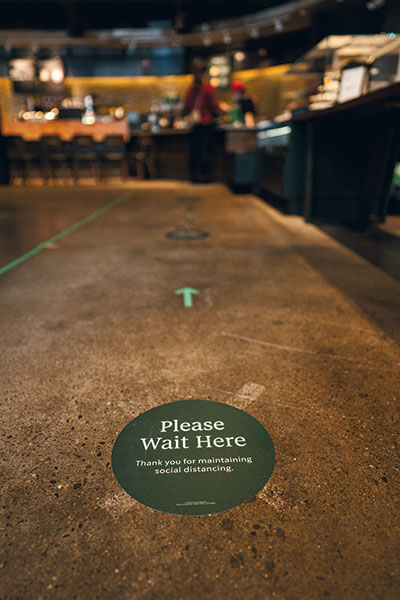 Floor markers have fast become the norm to designate appropriate social distancing waiting spots in line, such as these markers at a Starbucks location.Coffee shop guests in Germany sat with pool noodles on their heads for social distancing when one cafe reopened. A cafe owner in New Zealand repurposed a toy train to send coffees to customers. Meanwhile, White Electric Coffee in Providence, R.I., repurposed old church pews and added glass to build a barrier to separate customers.
Coffee shop owners continue to percolate productive ways to keep customers and employees apart to lessen the likelihood that the coronavirus will spread while maintaining a welcoming atmosphere.
Digital ordering is one way to manage crowds at the register since it eliminates physical queueing. Drive-thrus are another option.
Starbucks is taking advantage of both as it reopens the majority of stores and looks to handle the bulk of orders via mobile ordering. At stores without a drive-thru, customers pick up orders at a brand-new "entryway handoff," which is being installed at most locations and means customers don't set foot inside the store.
Workspace Design Considerations
It's not just jams of customers in coffee shops that's concerning. In a busy store, employees can get bunched up behind the counter, too. Ed Viser, principal at Café Design & Architecture in Phoenix, Ariz., is already starting to design areas so employees stay within a dedicated triangle to perform tasks. That means there's no crossover. He's also thinking about adding more hand sinks in future projects. Local health departments could change requirements, he notes, for example, possibly requiring an additional hand sink or a mixture of sinks and sanitizing stations. "You need to have plenty because extra steps slow everything down," he says.
Because of this, Viser envisions pushing out counters to create more space behind them for employees, which isn't really an issue if the cafe offers less seating. "You're often belly to belly now behind the counter, often 44 inches, but around 70 inches might be what we have to go to," he says.
Many coffee shops are already set up for a dedicated task approach, with employees moving backward and forward in their own station rather than to the left and right, says Andrew Jensen, president of Design & Layout Services, Myrtle Beach, S.C. Stores might need some new equipment "just so you can park employees," he says, such as a new steamer so someone can be dedicated to it.
Going with the Flow
Ed Viser, principal, Café Design & ArchitectureLooking further down the road, installing automatic no-touch doors may be a good tactic, says Viser. His preferred design approach includes one door to enter and one to exit to keep customers apart. At least in the near term, he thinks it's a good idea to have an employee manning the door to ensure there aren't too many people inside. This is especially applicable in busy locations, he points out.
Inside, taped markings on the floor have fast become the new norm, Viser says. While perhaps a short-term solution, it's a simple approach that many are implementing. He's a fan of decals and arrows so guests can feel like they're in line and know exactly where to go.
Makeda & Mingus Café and Bar in Seattle has been using duct-taped X markings on the floor, but it's hard work enforcing them, says owner Prashanthi Reddy. "It's been a little like conducting an orchestra, moving people from one X to another, but it's inspired confidence in my clientele," she says.
It's difficult to keep customers apart in the 600-square-foot store, but Reddy plans to add arrows on the floor to guide customers and avoid contact. "They'll make it even more clear, and it will be railroad style," she says.
To promote social distancing, staff place all ordered drinks on what used to be the condiment bar. They then walk away so customers can retrieve their beverages without physical contact.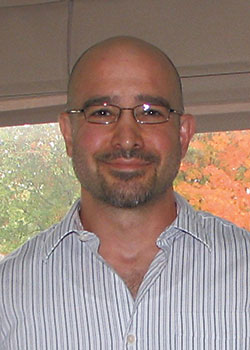 Victor Cardamone, president and CEO, Mise DesignsHaving ordering kiosks just inside the coffee shop is a good idea for post-pandemic operations, says Victor Cardamone, president and CEO of Mise Designs, Williamstown, N.J. These allow customers to order quickly, "and it gives them that perception of something in process," he says. Of course, the difficulty with these is bottlenecks of people waiting to use them and keeping them clean and sanitized.
Jensen is not a fan of kiosks, citing the sanitary drawbacks they pose. He prefers the idea of an employee in front of the counter, taking orders via a mobile tablet. That person could also enforce social distancing guidelines and man the door.
Seating Restrictions
As operators look to change seating to ensure social distancing, it will change the nature of how customers use their local coffee shop — often as a third place and functional workspace different from both the home and office. To manage seating, Viser anticipates that stores may allow customers to reserve a time for a table. "We'll get used to it," he says.
Going forward, Viser says he wouldn't be surprised if two different types of coffee shop emerge: one, the functional store, where customers pick up their coffee and leave, and two, the larger store, with a design that promotes lingering and delivers a higher level of service. "That's more of a third place," he says. "It could make sense to make a reservation for a table, perhaps via the app; then it can be prepped and cleaned in advance."
Community tables will remain, Viser believes, but with no stools, so customers can't sit at them. They'll be used more as a division or to guide customer traffic in the store or for retail displays.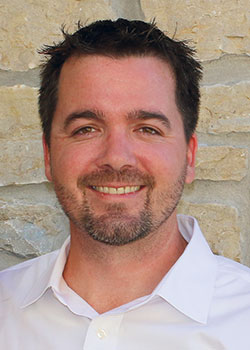 Andrew Jensen, president, Design & Layout ServicesJensen doesn't think the removal of seating will hurt coffee shops' bottom lines since customers rarely buy a second beverage, though he cautions against having a huge space with very few seats, which looks unappealing. Operators can change their spaces, he says, by using additional retail displays, "which may not only help the bottom line but may also aid in social distancing by taking up floor space that otherwise would be used for tables and chairs."
Alternatively, Jensen says, operators can change the seating. "Lounge chairs and love seats with coffee tables take up twice the square footage of standard two-tops and four-tops," he says. "You can adhere to social distancing guidelines while keeping your customers comfortable and not leaving your seating area looking half empty."
The loss of seating does cause some concern for Reddy, who says Makeda & Mingus is all about lingering. Comfortably, the shop can sit up to 30 people, and under Phase 2 of reopening in Seattle, she can operate at 50% capacity but feels she could only safely do closer to 30%. She's considering taking reservations for half-hour increments or even two consecutive half hours. "I think that eases people's minds because they know 10 more people aren't going to come in," she says. "The onus is on me for crowd management."
Food Shield Precaution
As an additional precaution in her store, Reddy has added a plastic barrier where customers order, which sits three feet tall and two feet wide, with space underneath for the credit card machine.
That approach of adding a physical barrier may become as ubiquitous as bulletproof glass in banks, Viser believes. He anticipates that they will be high and wide, possibly extending from the counter to the ceiling in some instances.
The good news about today's physical barriers, says Jensen, is that with advancements in technology, "they're much less intrusive because very small brackets hold them together, so it's just a piece of clear material. At first glance now, you maybe don't notice it."
Condiment bars, where customers add cream and sugar, will have to go away, says Viser, and staff will add these items behind the bar or provide single-serve packets. "Having more space behind the bar will mean each workstation has more room around it, so fewer employees touch products going to customers."
More elements will likely move behind the counter, Jensen believes, including items such as packaged beverages and wrapped sandwiches. Customer hand-sanitizing stations are likely to replace the condiment counters, he says.
Having employees dress up customers' drinks behind the counter can be a good thing, Jensen says. "The more interaction employees can have with customers, the more likely they are to come back tomorrow and the more they can upsell them," he says.
---
Delivery Decisions
Don't forget back-of-the-house considerations when it comes to new procedures, Viser says. "You need to think about delivery because you don't know where things have been." Where possible, he advises designating a drop-off room or area before items enter the main store. This would provide a private location where a store employee could sign off on the delivery from behind glass. "Then, someone can go into that delivery vestibule and sanitize it before you bring the delivery in," he says.
Makeda & Mingus has created a space on one of the tables for deliveries, which will remain as Reddy moves into reopening. "Once they've delivered and left, we bring the beans behind the counter," she says, "and after 24 hours, we put the bags out for sale."