Restaurant industry performance continues to show steady, incremental progress from one week to the next.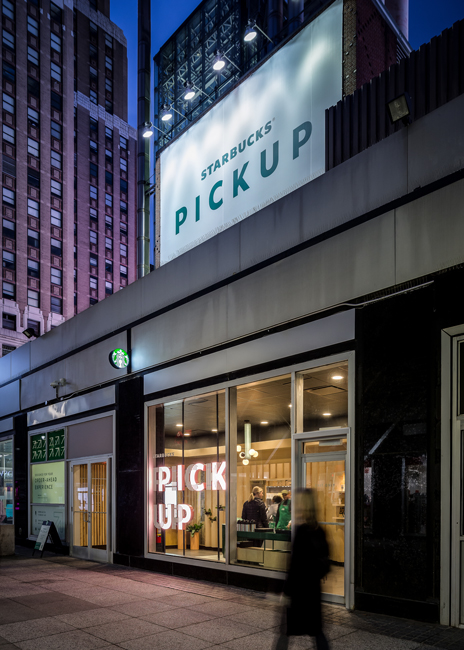 Transactions at major restaurant chains declined 14% for the week ending June 7, compared to the same period one year ago, per data from The NPD Group. This mars a 4% improvement over the previous week and a 29-point gain compared to the week of April 12, the low point of the declines brought forth by dining room closures aimed to slow the spread of COVID-19.
One factor fueling this growth is the fact that 69% of restaurant locations operate from regions that permit some level of on-premises dining, per NPD. And NPD expects that figure to grow by 5% for the week ending June 14.
While restaurants' reopening dining rooms offers the potential to increase sales, a more stable consumer outlook continues to shape the restaurant industry recovery. Along those lines, 45% of consumers say they will definitely avoid eating in restaurants, per a Datassential study completed June 10. While this number remains somewhat high, it's important to note it has improved by 25% since March 10. And it's important to note that Datassential's study shows the majority of diners continue to use restaurants, a significant factor that will help the industry continue to regain some of the sales it lost due to the pandemic. Some diners remain nervous but continue to eat out — 32%, while others show no concern whatsoever about dining out — 24%.
While restaurants reopening remains a positive sign for consumers' fragile psyches, the fact remains a lifestyle that most considered normal back in late February or early March remains a long, long way off. For example, 45% of consumers report not working at all (32%) or being furloughed, per Datassential. And among those still working or going to school, 34% continue to do so remotely while only 21% report they continue to do these activities similarly to before. Given that the daily routines have changed for roughly 79% of the population, it only makes sense that the way consumers use restaurants and other forms of foodservice would continue to evolve.
Further, 87% of consumers report their current response to COVID-19 as being as cautious or even more so than it was before, per Datassential. This will certainly continue to impact the way they approach using restaurants.
When stay-at-home orders became widespread, breakfast was the restaurant meal most easily converted back to the home. In fact, the morning meal, which represents a breakfast or morning snack occasion, suffered the steepest transaction declines, per NPD Group. Morning meal customer transactions at major restaurant chains fell by 18% in the week ending June 7 compared to same week year ago. Lunch transactions declined by 11% in the week compared to same week year ago and customer transactions were down 12% at dinner, reports NPD.
Throughout the pandemic, quick-serve restaurant chains have fared better than their full-service counterparts and that trend continues. QSR customer transactions were down 13% in the week ending June 7 versus year ago. One major reason for QSRs steadier performance thus far is the fact that so many of them offer drive-thru service, which is something many consumers view as being safe.
"The value of incremental on-premises sales isn't as important to quick service restaurants," says David Portalatin, NPD food industry advisor. "In fact, some have resisted reopening dining rooms preferring to forego the incremental cost of doing so and continue to optimize off-premises sales."
Notably, last week Starbucks announced a significant shift to its development approach. For the next 18 months the Seattle-based coffee-giant will emphasize convenience-led formats when developing new stores. These units will include such features as drive-thrus, walk-up windows and more. In fact, this fall Starbucks plans to open its second pickup-only location in New York. As part of this development, Starbucks will continue to emphasize contactless ordering through the use of its app. As part of these efforts, Starbucks plans to close roughly 400 locations across the U.S. and Canada.
Preceding Starbucks in integrating more convenience-driven features in its current and future restaurant locations was Shake Shack. The N.Y.-based burger chain plans to add walk-up windows and drive-thrus to existing locations where possible and will look to incorporate them into new locations.
Another chain looking to emphasize convenience and striving to bring its product closer to its customers, even while they work from home, is Coolgreens. The fast-casual concept is expanding its smart-fridge-based initiative by placing units in high-rise apartment buildings in the Dallas market.
In contrast, full-service concepts continue to see sales improve but not as fast as quick-serve restaurants. Despite a 7% improvement in sales compared to last week, the full-service segment was down 30% compared to the same period one year ago, per NPD Group.
Major full-service restaurant (FSRs) chains continue to see the most improvement of restaurant segments as more dining rooms open and those already open increase capacity. The FSR segment improved 7% in the week ending June 7 over last week and has improved 49 points since the industry hit bottom the week ending April 12. Even with the positive momentum, the FSR segment is still down 30% versus year ago, according to CREST Performance Alerts.
QSR chains have fared better than FSRs throughout the pandemic and continue to do so. Major QSR chains were able to pivot operations to off-premises fast after dine-in restrictions went into effect across the country since many have drive-thru windows and are set up to handle a high volume of takeout orders. QSR customer transactions were down 13% in the week ending June 7 versus year ago. Given the lesser dependence on dining room traffic than FSRs, QSR improvement week-over-week was only up 4%.