C&T Design and Equipment Company, an Indianapolis-based foodservice equipment and supplies dealer, has acquired the assets of JME Hospitality Marketing, LLC, a foodservice design consultant.
As a result of this transaction, JME Hospitality will now go to market as JME Design, a division of C&T Design and Equipment Co. John Egnor, who founded JME in 1989, will serve as managing partner and will lead this division.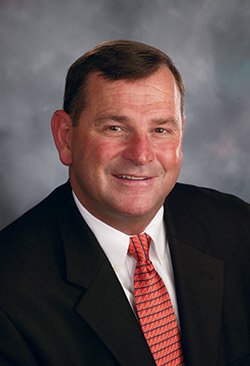 John Egnor"I am opening a division that's strictly design and is not tied to design build. I still operate as an independent designer, they just own the company," Egnor says. "C&T has offices in 13 states and the opportunities I give them is that next-level design that most dealers don't offer. You won't see most dealers in a casino or a hospital project. C&T has always struck me as being very fair with the way they bring their projects to the market. I've talked to a lot of people and have never met anyone that had something bad to say about C&T."
Over the years, JME has provided design services for a variety of foodservice operations, including healthcare, hotels, resorts, casinos, clubs, business and industry, and colleges/universities. Including Egnor, JME has three employees. Spencer Ressa and Mari Thulin will remain with the company, continuing to serve as designers in the new division.
"We only sell what's in our minds," Egnor says. "The industry always had design-build dealers and dealers doing design. So, I looked at dealers that had a good reputation in design, that would allow me to exercise my freedom as a designer and ran good organizations. I talked to three or four dealers and C&T was the only one who said you can still be what you want to be and still do what you want to do. It just seemed like the right thing to do."
Design has long been part of what C&T offers its clients. So, when it came down to acquiring a company and adding a new division, the fit had to be just right for the dealership, too. "It's a different business model than what we run. The design consulting business has a client base of its own," says Mark Green, a principal at C&T Design and Equipment Co. "Those customers go to JME for their expertise. His clientele is a little different from ours. We already have a lot of designers on staff. We also have people who can find projects but are not comfortable with executing high-level design. So, this allows us to offer high-level design to every client our company has. JME does interesting projects that can present us with some uniquely challenging opportunities to help support our clients. This lets John focus even more on his passion: designing foodservice operations."
For Egnor, the deal with C&T represents the next step in a storied and accomplished career. "I just love design," Egnor says. "I will always be connected to this industry in some way. I am always talking with manufacturers about new products and market segments they can serve. I'll probably work until I am 90 years old."