Smokey Bones opened its first all-digital drive-thru lane at one of its fast-casual restaurants in Bowling Green, Ky.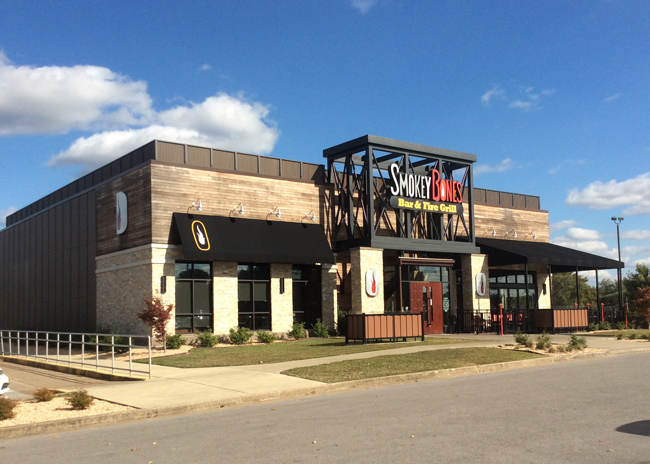 Smokey Bones, Bowling Green, Ky. Images courtesy of Smokey Bones.Located in Bowling Green, Ky., The drive-thru includes digital ordering boards, digital order confirmation, audio capabilities, a drive-up window for express menu pick up, and parking spots for Smokey Bones menu items that may take a little more time than others. In addition to serving the chain's menu, items from Smokey Bones virtual restaurant concepts – The Wing Experience and Burger Experience – will also be available via the drive-thru and for pick up at the same window.
"We believe drive-thru is a next-generation initiative for casual dining and has the potential to redefine what 'fast casual' really means," said CEO James O'Reilly in a release.
Smokey Bones has 62 locations spanning 16 states.
Aerial rendering of the new Smokey Bones location in Bowling Green, Ky.