Chrane Foodservice Solutions, Lund-Iorio and Pecinka-Ferri add talent to their rosters while Spaceman updates its rep network.
Chrane Foodservice Solutions tapped Janie Evans-Troje to serve as controller/human resources manager in the rep firm's Houston office. Evans-Troje will train under Jamie Guidry for several months before she takes on the full job responsibilities. Duane Guidry, Principal & Houston Territory Manager says, "Jamie, Janie, and I will be working closely over the next couple of months to transition the department to Janie's management and once in a comfortable place, allow Jamie to cut back to part time supporting Janie until the end of the year. This is one of the largest internal transitions Chrane has faced to date which we are well prepared and positioned to make happen."
Lund-Iorio added two people to its roster: Jennifer Barton, sales support administrator and Cody Malloy, outside sales representative and business development manager. In her new role, Barton focuses on handling order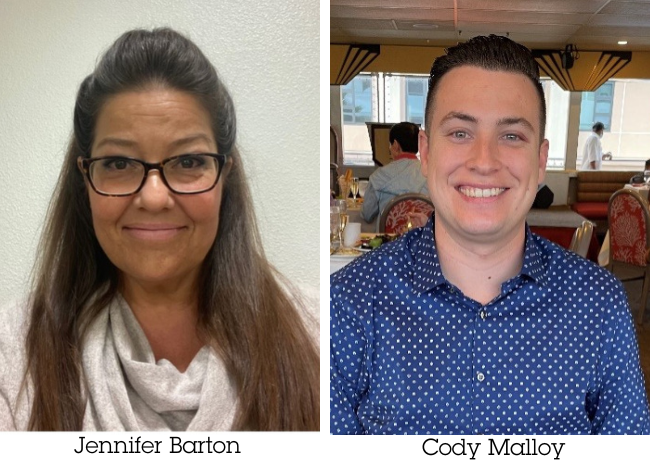 entry, providing quotes, and monitoring the Lund-Iorio electronic filing system, among other duties. Malloy covers California's Coachella Valley and Inland Empire regions, servicing all foodservice segments, with an emphasis on lodging and hospitality, K-12 schools and foodservice equipment and supplies dealers.
Pecinka Ferri introduced Lori Trachtenberg as an accounting manager for the New Jersey-based manufacturers' rep firm. Trachtenberg began her career in 1987 at E & A Restaurant Supply, a full-service foodservice equipment and supplies dealer that was acquired by Globe Equipment Company. In 2019 she joined Alpine Refrigeration as the office administrator.
Spaceman, a manufacturer of commercial soft serve ice cream and frozen beverage dispensers, added Pro Rep Marketing, Excelsior Marketing, and Daly and DeRoma Group to its network of manufacturers' representatives. Pro Rep Marketing represents Spaceman in Georgia, Tennessee, Alabama and the Florida Panhandle. Excelsior Marketing represents Spaceman in metropolitan New York and New Jersey, while Daly and DeRoma Group handles Minnesota and the upper Midwest.