Fast-casual chain Rise Southern Biscuits & Righteous Chicken opened its smallest footprint store to date in Chapel Hill, N.C.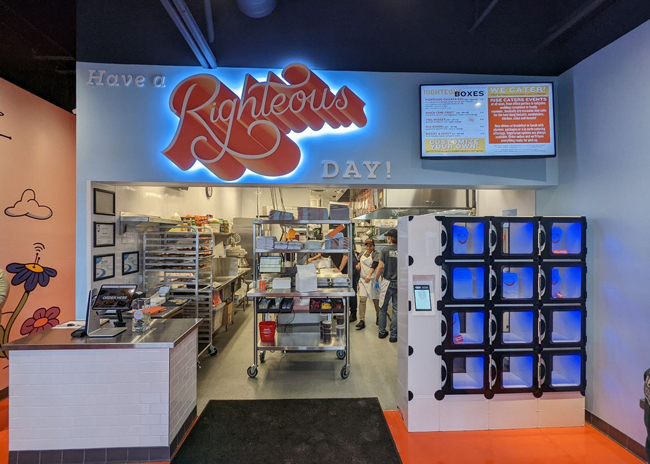 The chain's 960-square-foot "digital store" places the ordering emphasis on the Rise mobile app, website, QR code or on-site kiosks. Heated food lockers keep orders warm. The store does not include on-premises seating but a common seating area exists outside for customers in the Eastgate Crossing shopping complex where the store resides.
While this newest store marks Rise's smallest footprint to date, it is not the chain's first entry into the digital-only concept. Indeed, Rise has made signification changes to its model in the past few years, including de-emphasizing doughnuts and reworking its kitchen layout.