La Madeleine French Bakery & Café opened three of ten planned express units in North Texas Walmart stores.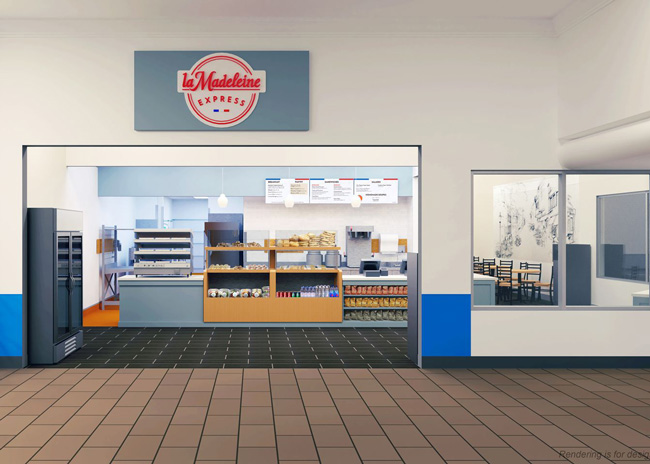 la Madeleine Opens First Round of Express Locations in WalmartThe opening of these locations comes after la Madeleine announced its plan to add express units in April of this year.
La Madeleine's Express locations vary in size in each Walmart, ranging from 980 to 2,209 square feet, but all cafes offer the same grab-and-go experience as well as a dine-in option.
The Dallas-based la Madeleine French Bakery & Café was working on a drive-thru prototype. The Petite Market and Bakery prototype opened earlier this year, also in Texas.
La Madeleine operates more than 86 corporate and franchise bakeries in nine states and is owned by Rennes, France-based Groupe Le Duff.